Tipping your cabin crew: This airline's flight attendants now keep all gratuities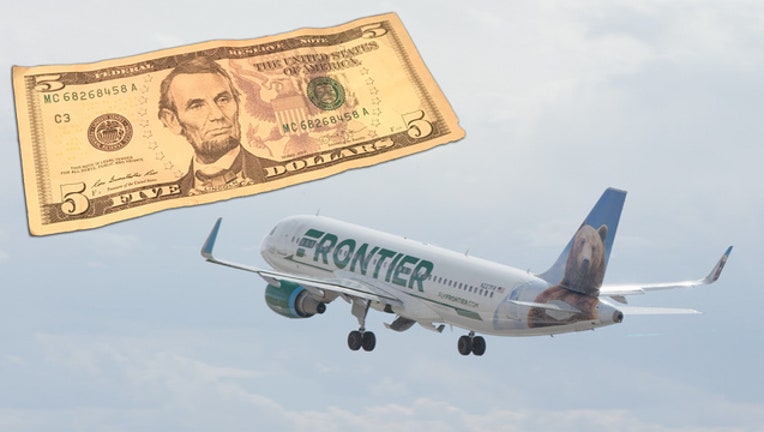 NEW YORK - The airline that pioneered tipping your flight attendant for good service is now letting them keep what you give rather than requiring them to share the cash.
Frontier Airlines, based in Denver, began allowing flight attendants solicit tips from passengers through a restaurant-style payment tablet three years ago. Whatever attendants collected during a flight was pooled and then shared among the cabin crew.
But since Jan. 1, Frontier flight attendants can pocket whatever gratuities travelers give, which is optional, the airline said.
Jonathan Freed, Frontier's director of corporate communications, told FOX 5 NY in an email that flight attendants asked for this change.
"We appreciate the great work of our flight attendants and know that our customers do as well, so it gives passengers the option to tip. It's entirely at the customer's discretion and many do it," Freed said. "If a flight attendant prefers to not participate, they can clear the tip screen before handing the tablet to the customer for payment."
Tipping may come naturally to some travelers because flight attendants serve them snacks and drinks just as a restaurant server or bartender does. And maybe knowing that the FA gets to keep whatever is given will encourage fliers to give (or give more).
But the union that represents tens of thousands of flight attendants, including those who work for Frontier, is not a fan of the concept. The union objects to tipping because it considers flight attendants to primarily be aviation's "first responders."
"Flight attendants are certified for our safety, health, and security work," Sara Nelson, the international president of the Association of Flight Attendants-CWA, said in a statement. "Safety is not variable and therefore base compensation for a safety job cannot be variable."
Nelson conceded that the new individual tipping policy is more transparent than pooled tips but said that AFA still opposes tipping and that the airline shouldn't "shift additional costs to passengers."
"We view tips as additional compensation over and above flight attendants' contractual wages," Frontier's Freed said.