TikTok challenge leads to damaged fence in East Northport, police say
Suffolk County police are asking the public for help after several individuals were seen on surveillance footage damaging a fence in East Northport. 
In the footage, several individuals are seen walking along a fenced area when suddenly two of them smashed through the fence. 
After making two huge openings in the fence, the individuals are seen running away.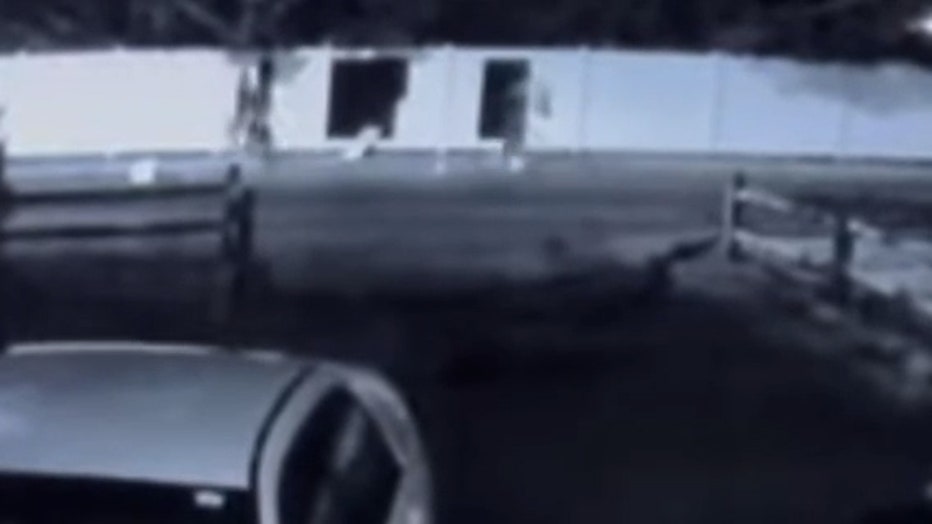 Still image from video showing individuals participating in "The Kool-Aid Man Challenge," police say.  (Suffolk Police Department)
Police believe the people seen in the video were participating in a trending TikTok challenge called "The Kool-Aid Man." 
Participants in the challenge basically throw themselves through fences, appearing to emulate Kool-Aid's mascot who was often seen crashing through walls in ads. 
RELATED: Latest TikTok challenge: The Kool-Aid Man becomes trend on social media platform
The incident happened on March 18 and police are asking for the public's help with identifying the individuals who caused the damage. 
Anyone with information is asked to contact Suffolk County Crime Stoppers at 1-800-220-TIPS. Information can also be submitted through the app P3 Tips, or online at www.P3Tips.com. 
All tipster information will remain anonymous.