'The Wire' star Lance Reddick dies at 60 from 'natural causes'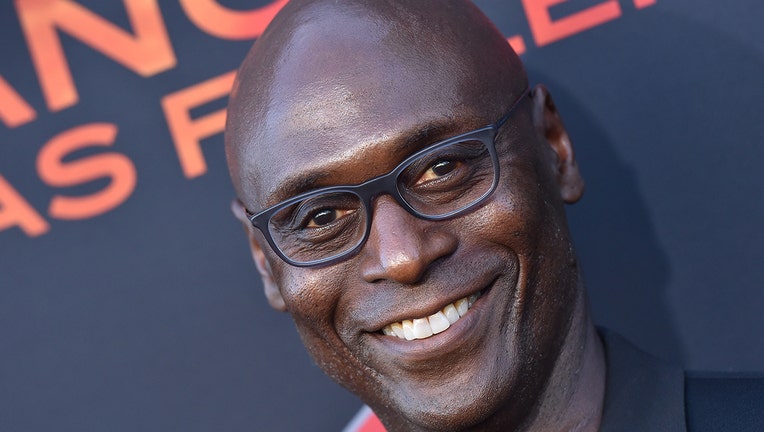 article
LOS ANGELES - Lance Reddick, known for his work on films and television shows including HBO's "The Wire" and the "John Wick" movie franchise has died. He was 60. 
According to Reddick's reps, he passed away "suddenly" Friday morning from natural causes.
"Lance will be greatly missed," his agent told FOX Television Stations.
According to TMZ, which first reported the news, law enforcement sources told the celebrity news outlet that Reddick's body was discovered at his Studio City home in Los Angeles Friday morning. 
Reddick posted a video on his social media platforms Thursday, promoting the fourth installment of 'John Wick,' while sitting on a couch with his dogs. 
"On screen and off, it's no surprise I love spoiling my dogs," he wrote, adding that "John Wick" dog swag was available for fans to purchase. 
Wick has been doing a press tour for the movie, in which he plays Charon. According to TMZ, he had a guest appearance scheduled for next week on Kelly Clarkson's show. 
Tributes flashed across social media after news of the death, with filmmaker James Gunn calling Reddick "an incredibly nice guy, and an incredibly talented actor" in a tweet and Wendell Pierce, Reddick's co-star on "The Wire" paying tribute on Twitter. "A man of great strength and grace," he wrote. "As talented a musician as he was an actor. The epitome of class."
Reddick is best known for playing Baltimore Police Department officer Cedric Daniels in "The Wire" and Phillip Broyles in "Fringe."
RELATED: Interview with Lance Reddick on Amazon's "Bosch"
"I'm an artist at heart. I feel that I'm very good at what I do. When I went to drama school, I knew I was at least as talented as other students, but because I was a Black man and I wasn't pretty, I knew I would have to work my butt off to be the best that I would be, and to be noticed," he told the Los Angeles Times in 2009.
 In addition, Reddick is known for portraying Johnny Basil on "OZ," Matthew Abaddon in "Lost" and Guillermin in "Godzilla vs. Kong." 
He has also provided the voice for video game characters including Martin Hatch in Quantum Break and Sylens in Horizon Zero Dawn. 
The Baltimore-born-and-raised Reddick was a Yale University drama school graduate who enjoyed some success after school by landing guest or recurring roles "CSI: Miami" and "Law & Order: Special Victims Unit."
Reddick is survived by his wife Stephanie Reddick and children Yvonne Nicole Reddick and Christopher Reddick.
Donations in his memory can be made to momcares.org in Baltimore, his hometown.
This is a developing story. Check back for further updates. The Associated Press contributed.