'The Masked Singer' Season 10 premieres tonight: What to expect
LOS ANGELES - A new season of "The Masked Singer" will kick off tonight, celebrating its milestone 10th season. 
The show, which premiered on FOX in 2019, features celebrities singing songs while wearing head-to-toe costumes and face masks to conceal their identities. With each performance, the host, panelists, audience, viewers and even the other contestants are left guessing who is singing behind the mask. 
The performers may attempt to throw off the crowd, but keen observers might pick up on tiny clues buried throughout the show. Each week, a singer is eliminated – and then reveals his or her true identity.
The legacy will continue this season with an all-new format, incredible costumes and uniquely themed episodes. Here's a preview of what we can expect during tonight's premiere and the rest of the brand-new season. 
About "The Masked Singer" Season 10
The new anniversary season is set to return with an all-new format with three groups and a special Battle Royale semi-final. 
Like previous seasons, Wild Card contestants will return to shake up the competition with one Wild Card introduced to each group. 
RELATED: 'The Masked Singer' makes splash with costume reveal for upcoming 10th season
The "Ding Dong Keep It On Bell" will also return, allowing judges to choose to save a contestant from elimination and move them directly into the finale.
"The Masked Singer" Season 10 themed episodes 
The season will also feature iconic-themed episodes including "Trolls Night," ahead of the November release of DreamWorks Animation's "Trolls Band Together."
In addition, Season 10 will feature "Harry Potter Night" during Halloween week and "Elton John Night" which will celebrate the singer's music.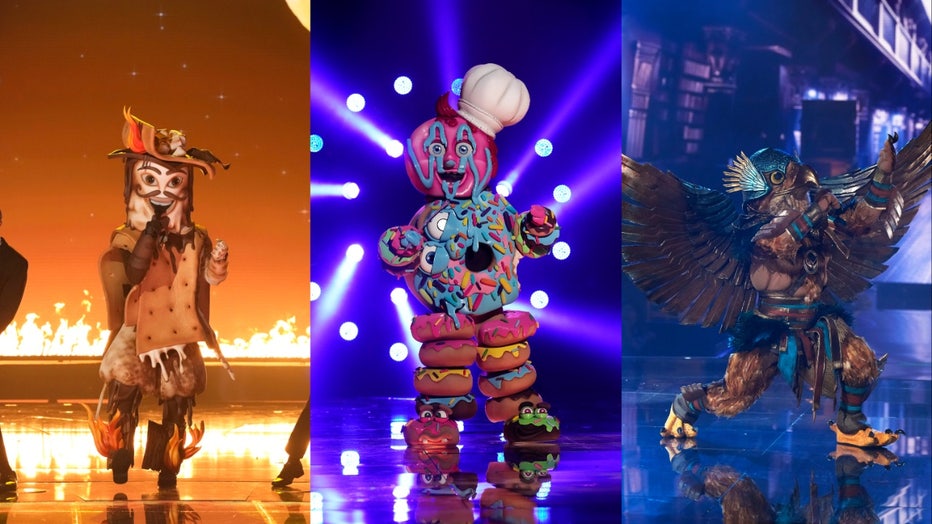 S'More, Donut, and Hawk join Season 10 of "The Masked Singer." (Credit: Michael Becker/FOX)
Other themes during the season will include: "NFL Night," "One Hit Wonders," "Disco," "2000s Night," "I Wanna Rock" and "Soundtrack of My Life." 
According to FOX, the themes will be woven throughout the performers' song selections, costumes, celebrity guests, and set design, and this season, the themes may even provide clues as to who is under the mask. 
"The Masked Singer" Season 10 costumes 
With 16 total singers, the new season boasts new costumes including "Donut," "Anteater," "Hawk," "Hibiscus" and "S'More."
In an exclusive reveal to FOX stations, "The Masked Singer" revealed Diver – the season's new underwater enigma.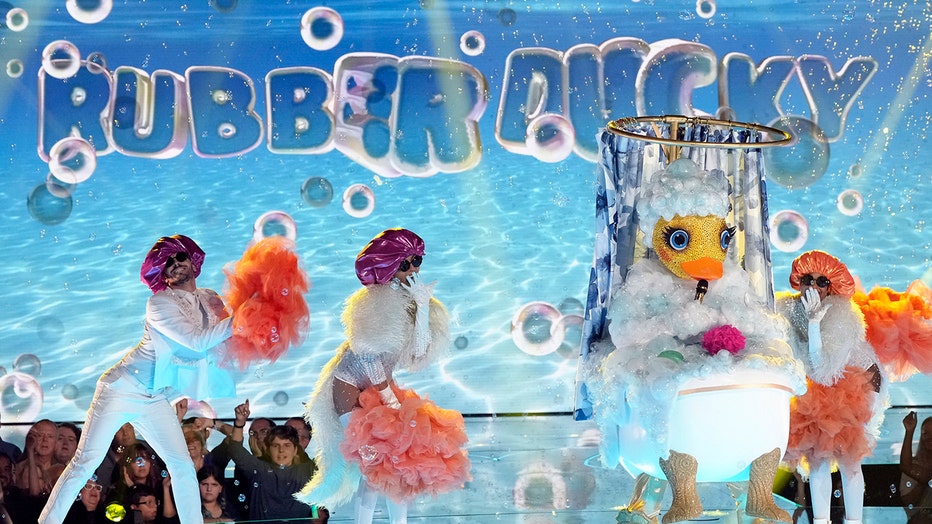 Rubber Ducky performs on "The Masked Singer." (Credit: Michael Becker / FOX. ©2023 FOX Media LLC.)
"I'll be swimming my way to the stage and into your hearts soon," Diver said, adding, "No pressure, am I right?" 
The unknown celebrity continued, "I plan to make waves, so gear up and get ready to dive into the mystery."
"The Masked Singer" original host, panelists return
As always, the show will be hosted by Nick Cannon, alongside panelists Jenny McCarthy Wahlberg, Nicole Scherzinger, Ken Jeong and Robin Thicke.
But, during season 11, there will be a shakeup, with Rita Ora serving as a judge.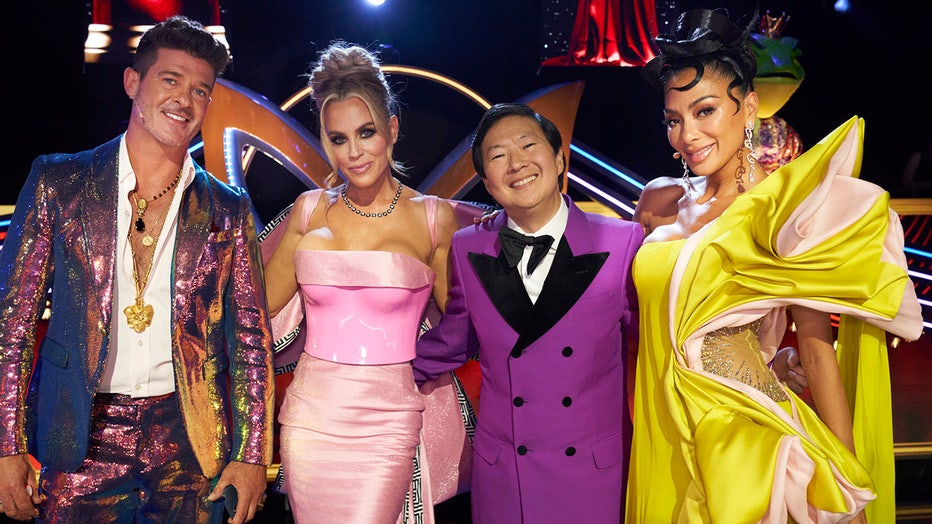 Panelists Robin Thicke, Jenny McCarthy, Ken Jeong and Nicole Scherzinger (Credit: Trae Patton / FOX. ©2023 FOX Media LLC.)
FOX announced the news earlier this month, sharing that the British popstar would fill in for Nicole Scherzinger while she performs in London. 
"We're grateful to have the amazing @ritaora shine her light and join us as a panelist on #TheMaskedSinger Season 11!," "The Masked Singer" wrote on social media. 
RELATED: 'The Masked Singer': Rita Ora steps in to judge Season 11 for Nicole Scherzinger
It marks the first time that there will be a panel change in the show since its debut in 2019. In fact, the only time the show had any cast change was when producers tapped host Niecy Nash to fill in for Nick Cannon when he contracted COVID-19 in 2021.
"The Masked Singer" is always full of surprises, so don't miss the season premiere on Wednesday, Sept. 27 8/9 p.m. ET/PT.
This story was reported from Los Angeles. This station is owned by FOX Corp.