Tesla announces big plans for cheaper iron-based batteries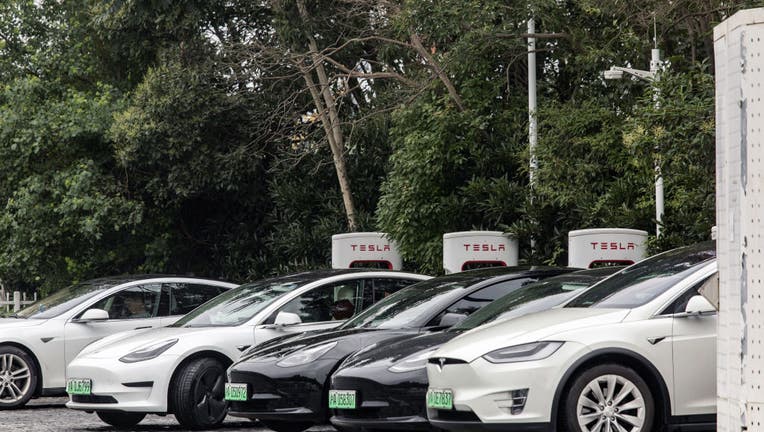 article
Tesla Inc. is planning to install iron-based batteries that are not only cheaper, but less of a fire hazard, in a version of an affordable electric vehicle and a semi heavy electric truck, according to reports.
Reuters reported that Tesla CEO Elon Musk is a big proponent of lithium iron phosphate (LFP) battery technology and was quoted as saying in March that "the vast majority of the heavy lifting for electrification will be iron-based cells."
Tesla currently uses nickel-based batteries which allow vehicles such as the company's Semi electric trucks to go 500 miles on a single charge. The Model 3 and Model Y vehicles also use nickel-based batteries, which have a capacity of 75 kilowatt-hours (kWh), as opposed to LFP batteries, which will be able to hold 53 kWh.
TESLA WORKERS SHARED SENSITIVE IMAGES RECORDED BY CUSTOMER CARS
Chinese suppliers dominate the LFP industry and getting those suppliers to build factories in the U.S. could be a challenge given heightened political tensions between the U.S. and China.
On Wednesday, Tesla released the "Master Plan Part 3," which includes plans to begin using LFP batteries on short-range Semi light trucks, though a launch date was not specified.
While the most recent Semi electric truck released in December has a 500-mile range on a nickel-based battery, the company plans to release a 300-mile range truck.
TESLA SHARES SLIDE AFTER DELIVERIES DISAPPOINT
The EV company also said small electric vehicles coming down the pike will also operate on LFP batteries, and eventually, the Model 3 and Model Y will do so as well.
One of the main reasons Musk and other LFP advocates are looking at iron is because it is cheaper and there is an abundance of it.
Those two reasons outweigh drawbacks such as the batteries weighing more and having less capacity, providing a shorter range than nickel-based batteries.
CLICK HERE TO GET THE FOX BUSINESS APP
China's Contemporary Amperex Technology Co currently provides LFP batteries to Tesla, and LG Energy Solution out of South Korea plans to manufacture them at a proposed factory in Arizona.
Reuters contributed to this report. Read more of this story from FOX Business.