Teen charged with murder in 8-year-old brother's death after he traded puppy for shotgun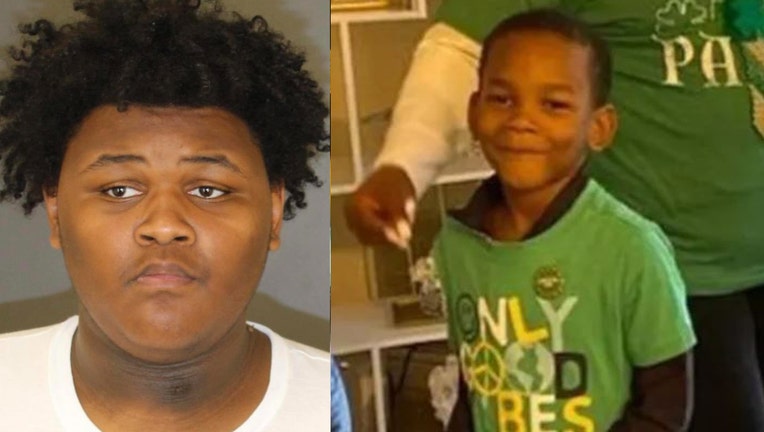 article
BALTIMORE - An 18-year-old from Baltimore faces 1st-degree murder charges in connection with the shooting death of his little brother.
Baltimore police say that patrol officers were dispatched to a Presbury St. home to investigate a shooting they found 8-year-old Dylan King suffering from a gunshot wound.
Medics rushed King to Johns Hopkins Hospital but it was too late to save his life.
A GoFundMe described King as "the sweetest child you could ever meet" and "His care for others and the love he sent out into the world was infectious and our world is forever darkened with him gone."
The shooting happened on December 30, 2022.  Police arrested 18-year-old Devin Wilson on Tuesday, Jan. 17, 2023 after a lengthy investigation.
FOX Baltimore obtained court documents that stated that Wilson was babysitting his four younger siblings, ranging in age from 2 to 8 years old when he called his mother asking her to come home because Dylan had been shot.
When Wilson's stepfather returned home, the teen allegedly claimed Dylan had accidentally shot himself in the head.
Later at the scene, an officer reported hearing sobbing coming from an upstairs bedroom and discovered Wilson inside wearing blood-soaked clothes and pointing a shotgun at his forehead.
He was transported to a hospital to undergo a mental health evaluation.
After being charged this week, Wilson was transported to the Department of Public Safety's Central Booking and Intake Center, where he was formally charged with 1st-degree murder.
Fox Baltimore TV station WBAL reported that the victim's stepfather said that Wilson had traded in a puppy to purchase the shotgun used in his brother's killing.
Wilson was ordered jailed without bail. He is due in court for a preliminary hearing on Feb. 15.