Teen charged with killing online date at Las Vegas hotel before stealing his wallet, car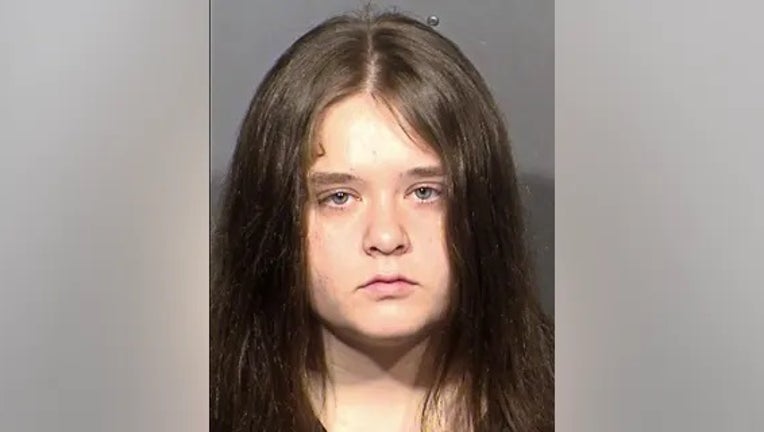 article
An 18-year-old woman is facing murder and other charges after police say she fatally shot a man she met online.
Emma Kusak is charged with open murder, robbery and grand theft of a motor vehicle in connection with the shooting death of 36-year-old Charlie Satrustegui at a Las Vegas hotel in the early morning hours on June 29.
Kusak and Satrustegui, who was from California, met on the dating app Bumble, which prompts female users to send the first message to their matches. They exchanged phone numbers and texted for about two months before they decided to meet up during his visit to Las Vegas on June 28.
Around 8 a.m. on June 29, Kusak called Las Vegas police to say she had "shot and killed someone inside the Luxor Hotel & Casino" and then "fled the scene," a police report states. When police arrived at a room on the 12th floor of the Luxor Hotel, they found Satrustegui dead with a gunshot wound to the head.
TEXAS WOMAN ACCUSED OF STABBING ONLINE DATE TO AVENGE IRAN'S SOLEIMANI DODGES JAIL TIME
"I didn't mean to do it," Kusak told Las Vegas police when they took her into custody, according to the police report.
The suspect told police that she and Satrustegui consumed a total of eight shots of vodka in his hotel room on June 28. The victim showed Kusak his handgun on a nightstand and told her he likes to hunt. The pair went to bed around 1 a.m.
LAS VEGAS MAN LIVING WITH DEAD GIRLFRIEND EXPLAINS CREEPY USE OF COOLER: REPORT
Kusak told police that Satrustegui woke her up around 3 a.m. and complained that she was coughing too much "and he couldn't take it any longer," the report states. She got out of bed and "cried inside the bathroom" because she had nowhere to go "until Charlie allowed her to stay in the room," and they went back to bed.
The next section of the police report is redacted, so it is unclear what happened between the time they went back to bed and the moment Kusak told police she "got clothed" and again went to cry in the bathroom and contact her friend.
Police say Kusak initially told investigators that she and the victim got in an argument at that moment and that "she thought he was going to attack her," so she grabbed his handgun and shot him. Later on, when she turned herself in to police, Kusak changed her story, telling police that she "had no money, nowhere to go, and was actively avoiding her parent [sic] and law enforcement."
Satrustegui had tried to get her to leave his hotel room, so Kusak took Satrustegui's gun and pointed it at him, telling him to give her "his s---," the police report states.
READ THE COMPLAINT:
When he "lunged for the gun," Kusak "impulsively shot him," the report reads. She then allegedly took his wallet, car keys and three phones from the room and fled from the hotel in his vehicle. She drove the vehicle to an undisclosed location and disposed of the gun in a recycling bin, according to police.
CLICK HERE TO GET THE FOX NEWS APP
A Clark County judge denied bail for Kusak on Monday, FOX 5 Las Vegas reported.