Taylor Swift tells fans they don't need to 'defend' her online ahead of re-release of 'Speak Now' album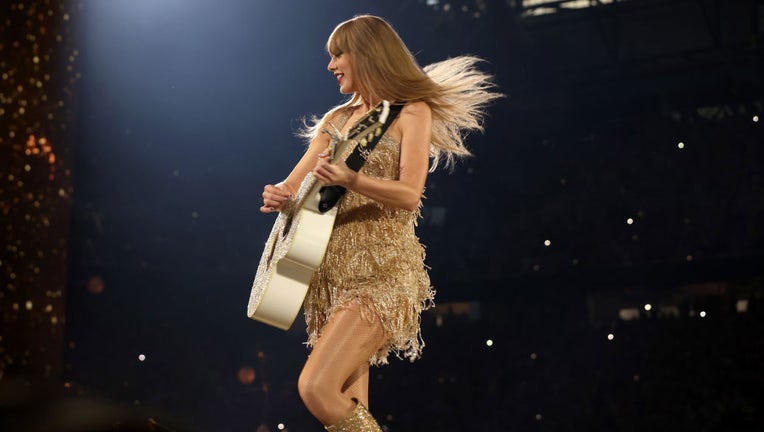 article
MINNEAPOLIS - Taylor Swift is asking her fans to not cyberbully people, including those she may be referencing in her music.
During the Minneapolis stop of her Eras Tour on Saturday, Swift addressed the crowd before playing her song, "Dear John," which is widely accepted to be about her ex-boyfriend, John Mayer.
She initially praised her fans, saying, "I get to stand on this stage every single night of this tour and watch some of the most beautiful things happen, I watch you guys make friends with each other. I watch you bond. I watch you give each other friendship bracelets." 
"I was hoping to ask you that as we lead up to this album coming out, I would love for that kindness and that gentleness to extend onto our internet activities," the singer said.
She further explained, "I'm putting this album out because I want to own my music, and I believe that any artist who has the desire to own their music should be able to, that's why I'm putting out this album."
TAYLOR SWIFT FANS WITHOUT TICKETS 'DISCOURAGED' FROM GATHERING AT VENUE AS CONCERTGOERS FLOOD IN FOR TOUR
Swift then discouraged fans from attacking people online. 
"I'm 33 years old. I don't care about anything that happened to me when I was 19 except the songs I wrote and the memories we made together" she told the crowd.  "I'm not putting this album out so that you can go and should feel the need to defend me on the internet against someone you think I might have written a song about 14 billion years ago."
The "Shake It Off" singer is re-releasing her album, "Speak Now," on July 7 as part of her ongoing project re-recording her first six albums after her previous record label, Big Machine Records, sold her masters to Scooter Braun's Ithaca Holdings. 
"Speak Now" contains the song "Dear John," reportedly about her and Mayer's relationship. It's notable for its lyrics about a teenage girl dating an older man, with lyrics like, "Don't you think I was too young to be messed with?" 
CLICK HERE TO SIGN UP FOR THE ENTERTAINMENT NEWSLETTER
Swift was 19 and Mayer was 31 during the time they dated in 2009. "Speak Now" was released in 2010.
Before her surprise performance of the song Saturday night, Swift had not played "Dear John" publicly for eleven years, according to Rolling Stone.
Two years after the release of the song and album, Mayer told Rolling Stone the song "made me feel terrible," and said he was "humiliated" by it. 
Swift, in a later interview with Glamour, called Mayer "presumptuous" for thinking the song was about him and noted, "I never disclose who my songs are about."