Taxi medallion owners rally against Uber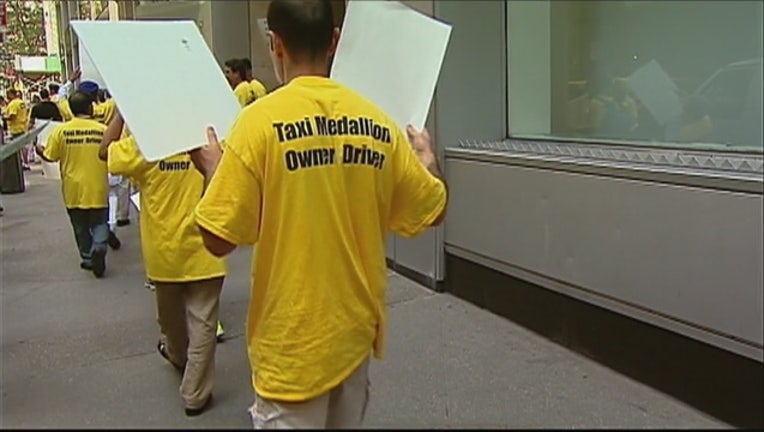 article
City taxi owners and drivers held a rally for fairness against Uber over the weekend.
Members of the Taxi Medallion Owner Driver Association gathered in front of the Taxi and Limousine Commission offices.
The members say they paid about $900,000 dollars for each taxi medallion and are heavily regulated by the city.
They want "app-based companies" like Uber and other "for-hire-vehicles" to abide by the same rules. In a statement sent to Fox 5, Uber responded with this:
"Taxi medallion millionaires will now do and say anything to stop the flood of drivers switching to Uber."
Adding -- "Uber driver-partners are licensed and insured the exact same way taxi drivers are."