Hoax device, dog found inside Tesla that prompted Queens mall evacuation
NEW YORK - The NYPD Counterterrorism division is investigating a stolen vehicle with a 'hoax device' and dog inside that prompted an evacuation of the Queens Place Mall in Elmhurst Monday morning.
The NYPD said they received a call at about 7:38 a.m. from mall representatives about propane tanks and wires protruding from a vehicle inside the garage. When officers and firefighters arrived at the scene, they found a Tesla blocking access along a ramp inside the parking deck.
Police evacuated the mall and the surrounding area.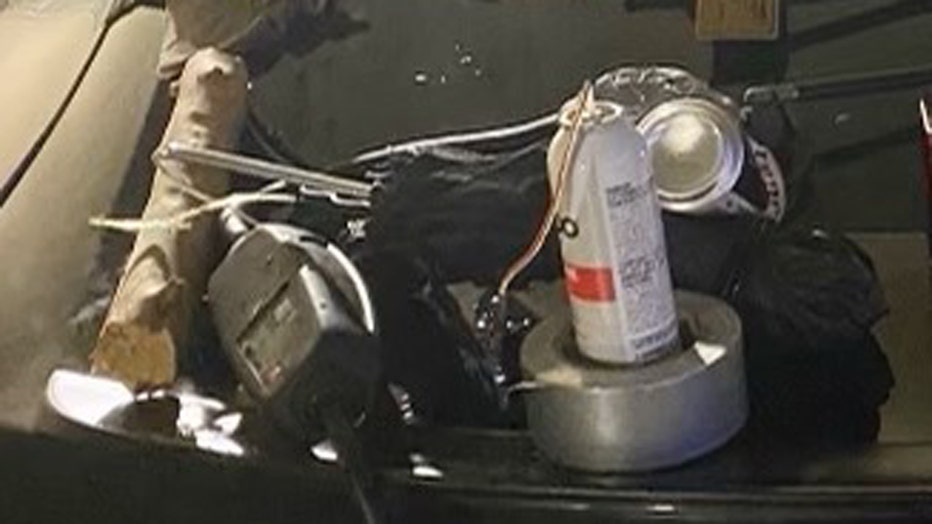 The Bomb Squad determined this object found inside a car at a mall in Queens was a "hoax device" made to look like a bomb. (NYPD)
Bomb squad members deemed the various items linked together were set up to appear to be explosive, Deputy Commissioner John Miller said.
A firefighter working the scene discovered a husky inside the trunk of the vehicle. There were also various signs and writings inside the car along with items that indicated that the occupants and the dog had been living out of the vehicle.
Police posted a photo of the dog apparently drinking water given to him by responding officers from a canister.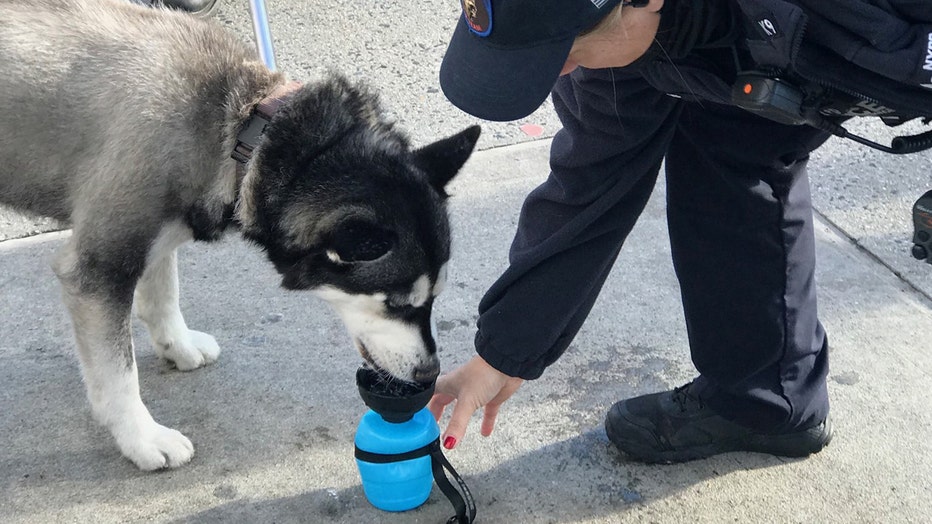 A police officer gives water to a husky found inside a car at a mall in Queens. (NYPD)
The black Tesla had Nevada license plates. It was not clear if the vehicle was stolen in Nevada or New York City.
"When you looked into the back of the car you could see a gas tank that had wires coming out of it and a wire coming out of the car, which, based on my observation, may have been the charging wire for the vehicle, but that is separate and distinct from the items that were linked together to appear to be a device," said Miller, the head of the NYPD Intelligence and Counterterrorism bureaus.
Police gave the all-clear at the mall at about 11 a.m. Investigators were searching for the person or people responsible for the vehicle.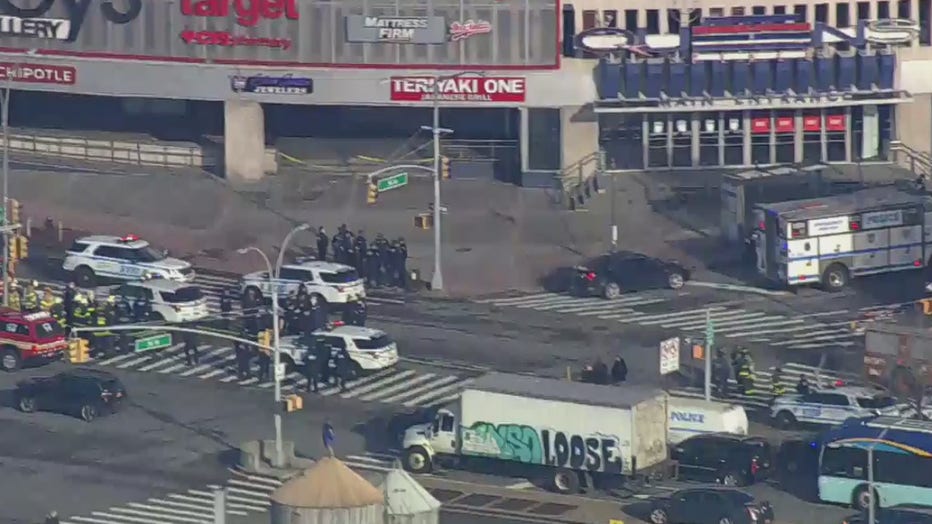 Queens Place Mall in Elmhurst, New York was evacuated following reports of a suspicious package. (FOX 5 NY)