Susan Lucci gets emotional discussing dating after husband's death
NEW YORK - Susan Lucci got emotional on Good Day New York when asked if she was ready to date following the death of her husband, Helmet.
"No, I'm not ready. It's just 10 months," the 76-year-old Emmy-winning actress responded.
Lucci and Huber had been married since 1969.  They had two children together and a grandchild.
Huber, who was Lucci's manager, passed away on March 28 on Long Island at the age of 84.
She called him caring, funny, smart – and of course, very handsome with a cute accent.
Lucci said people, even strangers, are trying to set her up.
Lucci also discussed American Heart Month, where she is hoping to raise awareness for cardiovascular disease, which is the number one killer of women.
The national ambassador for the American Heart Association has partnered with Tiary Jewelers and the American Heart & Stroke Association on the "Empower Your Heart Collection."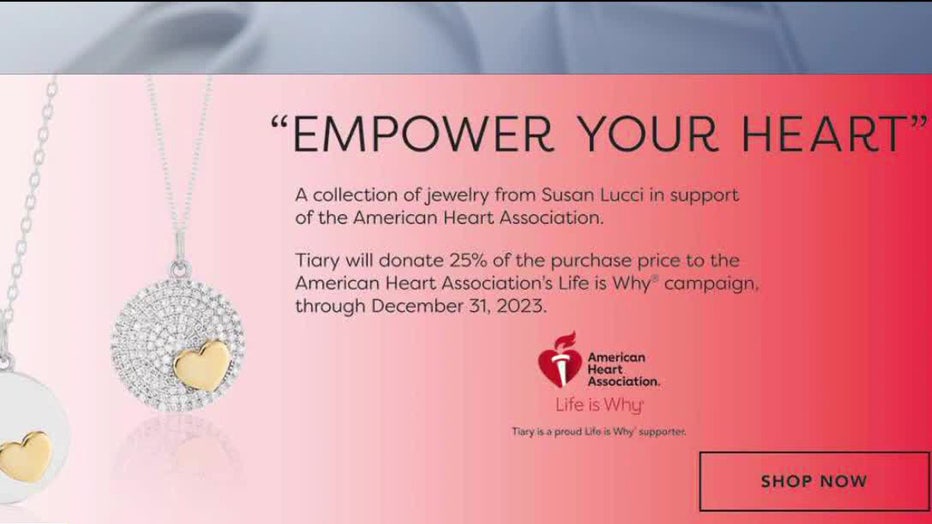 The "Empower Your Heart Collection."
Pave Diamond Necklace ($2300)
14k white and yellow gold
133 round diamonds
16, 17 and 18"adjustable chain
Empower Your Heart Silver and Gold necklace ($300)
Sterling silver
14k yellow gold
16-18" adjustable chain
A portion of all sales will go to important research and education.
Lucci is the American Heart Association national spokesperson for "Go Red for Women Movement." She's had two heart procedures, and never had health issues before finding out about an artery blockage. Now, she has a strict regime of pilates, a Mediterranean diet, hot water and lemon.
Friday is National Wear Red Day to raise awareness for heart disease and stroke. Next Thursday is also the 75th Annual Affair of the Heart Luncheon and Fashion Show.