Supermodel Bella Hadid shares Lyme disease battle: 'Invisible suffering'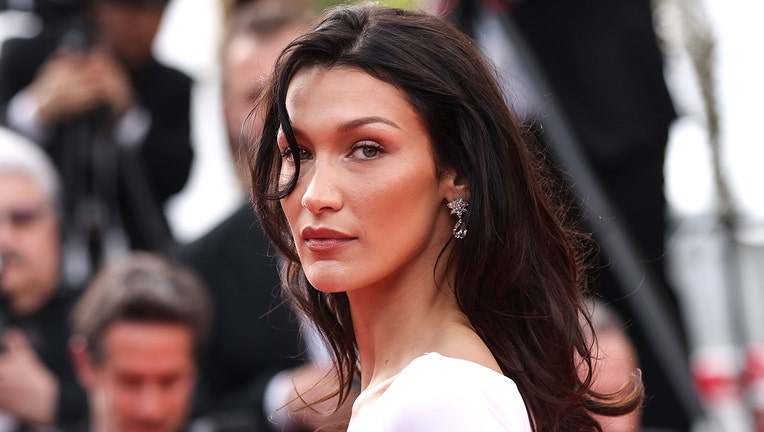 article
LOS ANGELES - Bella Hadid's recent absence from the modeling world has been noticeable in recent months, with the supermodel not gracing runways or being spotted in public.
Transparent in her ongoing fight against Lyme disease, the 26-year-old shared a series of photos to Instagram to document her arduous battle with the illness that she says has left her with "invisible suffering."
Along with pictures of her medical papers that detail Hadid's illnesses are pictures of the American-born model receiving treatment, often hooked up to tubes.
"Living in this state, worsening with time and work while trying to make myself, my family and the people who support me, proud, had taken a toll on me in ways I can't really explain. To be that sad and sick with the most blessings/privilege/opportunity/love around me was quite possibly the most confusing thing ever," she began.
BELLA HADID SPEAKS OUT ABOUT THE PERILS OF PLASTIC SURGERY IN TEENAGERS
"One thing I want to express to you all is that 1: I am okay and you do not have to worry. and 2: I wouldn't change anything for the world. If I had to go through all of this again, to get here, to this exact moment I'm in right now, with all of you, finally healthy, I would do it all again," she continued.
Writing that her struggles have molded her into who she is today, Hadid continued, "The universe works in the most painful and beautiful ways but I need to say that if you are struggling – it will get better. I promise. take a step away, stay strong, have faith in your path, walk in your truth and the clouds will start to clear up. I have so much gratitude for and perspective on life, this 100+ days of treatment, almost 15 years of invisible suffering, was all worth it if I'm able to, God willing, have a lifetime of spreading love from a full cup, and being able to truly be myself."
Lyme disease is defined by the Mayo Clinic as "an illness caused by borrelia bacteria," which people typically get "from the bite of a tick carrying the bacteria."
RELATED: Rare tick-borne babesiosis disease on the rise in northeastern US, says CDC: Here's why
"For the first time ever I tried to pick the most positive pictures I could because as painful as this experience was, the outcome was the most enlightening experience of my life filled with new friends, new visions and a new brain," she wrote of this latest battle. 
"Thank you for the patience of the incredible company's that I work for, my supporters and the people who continued to check in. My agents Jill and Joseph for protecting me. I love and appreciate you more than I can ever express," she added, also thanking her medical team.
"I'll be back when I'm ready," she told her followers. "I miss you all so much I love you all so much." 
Hadid also made a separate post thanking her beloved dog for standing beside her throughout her recovery.
One of the most recognizable faces in the industry, Hadid has walked for most major fashion houses, including Chanel, Fendi, Versace, Givenchy and more. She is currently the face of Charlotte Tilbury Beauty.
Find more updates on this story at FOXNews.com.