Suffolk County unites to honor Sgt. Bernard J. Sweeney Jr.'s sacrifice
WADING RIVER, N.Y. - People in Suffolk County gathered in the streets to give one final salute to U.S. Army Sgt. Bernard J. Sweeney Jr.
Veterans, first responders and just those who wanted to be there stood as one on the two-mile route to Calverton National Cemetery. 
Sgt. Sweeney was reported missing in Germany's Hurtgen Forest during the Second World War in December 1944.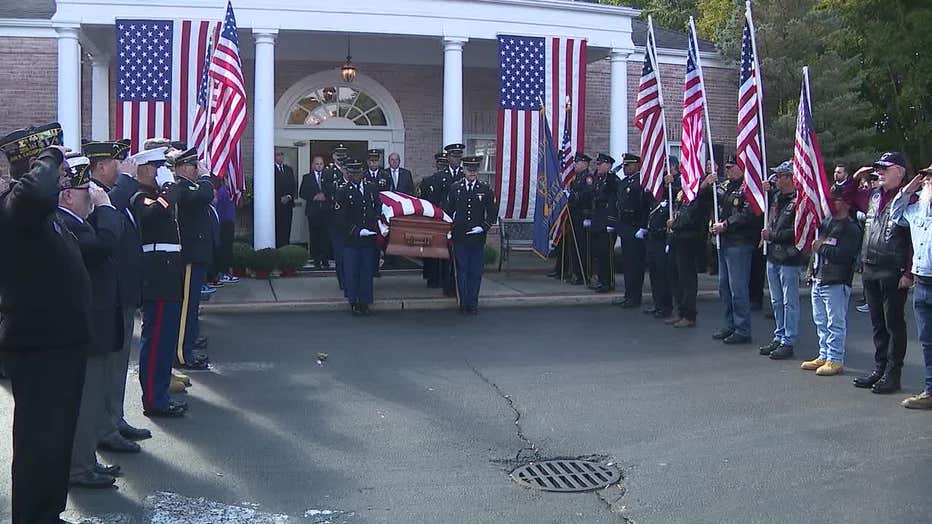 "Somebody has to be here for him, 79 years to get him home and nobody shows up. I'm glad people are coming they're doing the right thing," one attendee said.
Sgt. Sweeney's disappearance was recorded on the eve of the Battle of the Bulge. He was just 22.
"It was then Sgt. Sweeney was reported as missing in action and likely that he was killed in vicious artillery bombardment the week prior," Col Michelle Schaumburg, chief of Army's Casualty and Mortuary Affairs, said.
According to the US Army Center of Military History website, 33,000 Americans were killed or wounded in the German forest.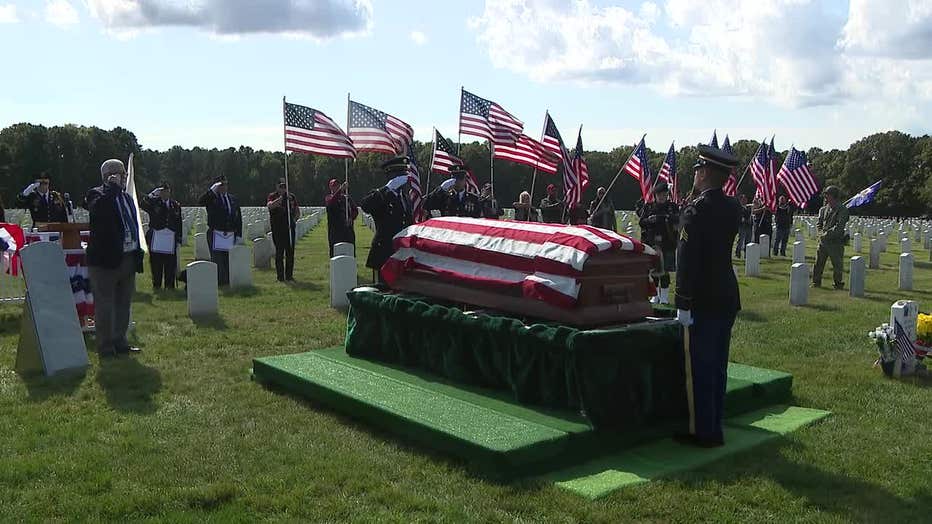 Sgt. Sweeney's remains were never found, and he was declared non-recoverable seven years later.
But a historian from the Defense POW/MIA Accounting Agency believed the remains recovered from a minefield could be Sweeney's.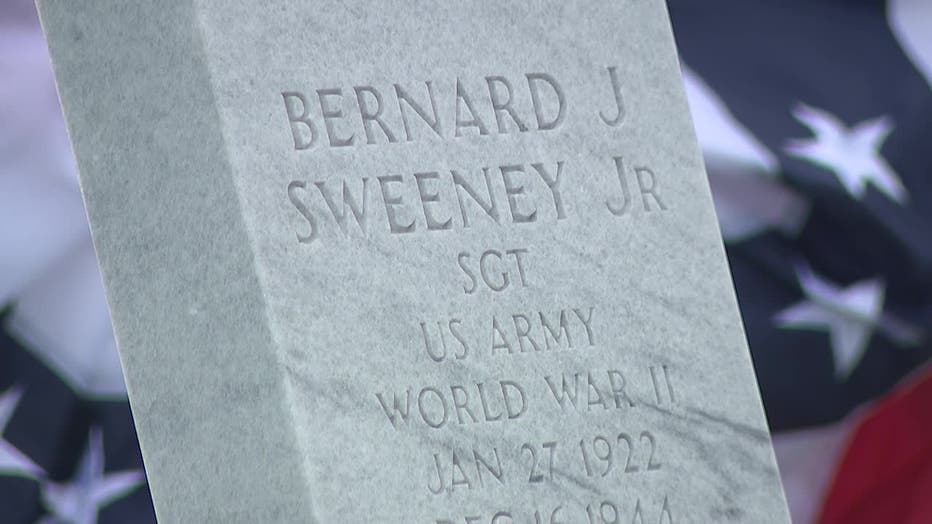 By 2019, the remains were tested through dental, anthropological, mitochondrial DNA, and Y chromosome DNA analysis. Sgt. Sweeney was identified in June 2021.
"It is a profound privilege to be able to provide Sgt Sweeney a final resting place where his service and sacrifice can be honored in perpetuity the way every veteran's should," Anne Ellis, executive director of the Calverton National Cemetery said.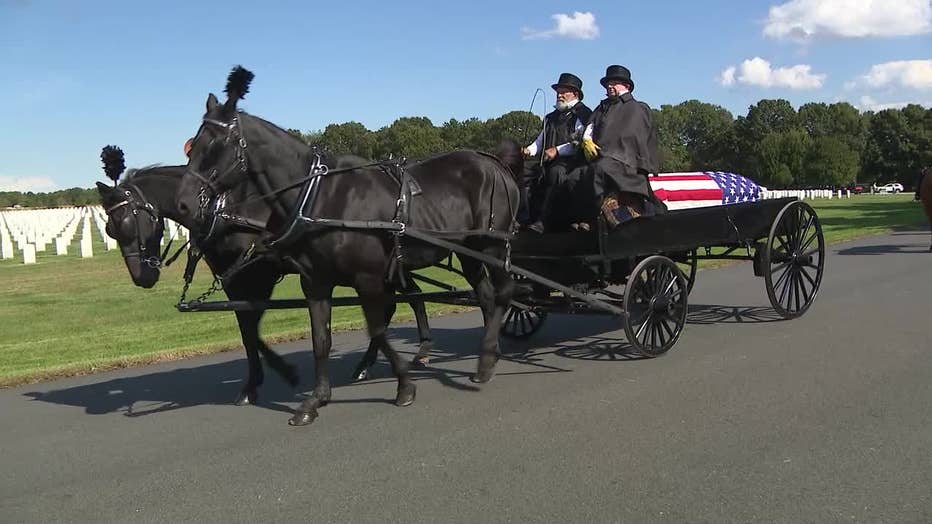 Sgt. Sweeney's remains were brought in to Calverton via horse-drawn caisson, followed by a riderless horse with empty boots – the symbol of a fallen soldier.
"A lot of times we feel forgotten and as time passes, fellow vets get pushed to the side. It's our way to say thank you to our brother," another attendee said.
There's no known photo of Sgt. Benjamin Sweeney. The funeral director said he couldn't find any relatives to attend this ceremony.