Federal student loan payments start this month. Here's what you need to know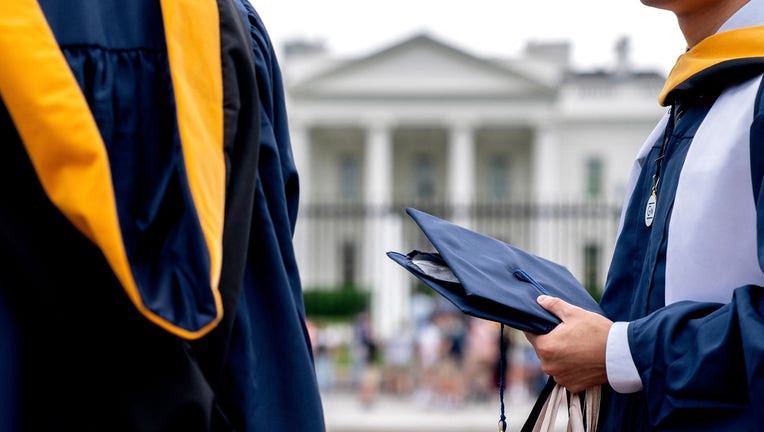 article
Now that October is here, federal student loan borrowers will need to start making payments again after a three-year-plus pause due to the pandemic.
You should expect a bill that lays out how much you have to pay each month at least 21 days before your due date. It's likely that most borrowers have received their bill already but if you have not, visit your loan servicer account. Interest started accruing again in September.
If you have student loans and haven't made a payment in the last three years, don't panic. Here's what experts recommend:
Where do I pay my student loan? 
The first step is to log in to your StudentAid.gov account and check who your loan servicer is. 
If you haven't logged into that account for a while, you should be able to reenter your account through your email, a text message, or by answering your security questions. You may also be asked to enter your social security number and/or birthdate. 
Many loan servicers changed during the pandemic, so you might have a different one than you did back in March 2020.
Once you know your loan servicer, you'll log into your account with them to access your student loan balance, monthly payment amount and interest rate.
Lastly, update your personal information in your account with your loan servicer to make sure you receive all important correspondence.
RELATED: Millions more students eligible for free school meals under expanded US program
How to see student loan payment
Borrowers can find out what their monthly student loan payment will be on their account with their loan servicer. 
If you don't know who your servicer is, you can find it by logging in your studentaid.gov account.
How to lower student loan payment
If you think you'll have a hard time making payments once they resume, you have several options.
This summer, President Joe Biden announced a 12-month grace period to help borrowers who struggle after payments restart. You can and should make payments during the first 12 months after payments resume, but if you don't, you won't be at risk of default and it won't hurt your credit score. Interest will accrue whether you make payments or not.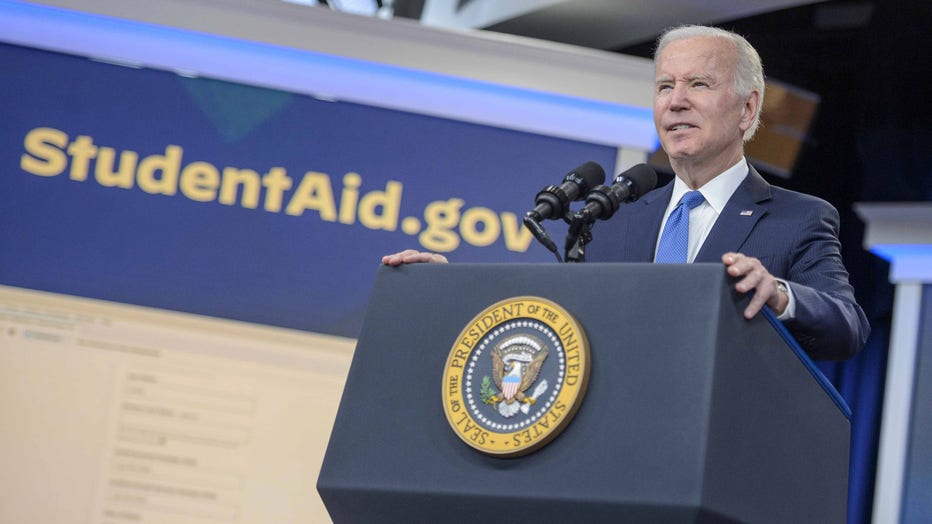 US President Joe Biden speaks in the Eisenhower Executive Office Building in Washington, D.C., US, on Monday, Oct. 17, 2022. Photographer: Bonnie Cash/UPI/Bloomberg via Getty Images
In addition to that, you can explore several different income-driven repayment plan options via the loan-simulator tool at StudentAid.gov or the one on TISLA's website. The calculators tell you what your monthly payment would be under each available plan, as well as your long-term costs.
Another way to save over time is by signing up for automatic payments, which takes off a quarter of a percent off your interest rate.
RELATED: Student loan scams surge as October repayment date approaches
How to sign up for income-driven repayment plan
After comparing plans via the federal loan payment simulator, you should be able to apply for the program of your choice through your student loan servicer. 
If choosing one of the plans based on income, you may be asked to provide tax documentation. 
The types of repayment plans available are: 
Standard Repayment Plan, to pay off within 10 years 
Graduated Repayment Plan, which has lower payments at first that increase to pay off within 10 years 
Extended Repayment Plan, to ensure loans are paid off within 25 years 
Saving on a Valuable Education (SAVE) Plan, which creates monthly payments that are 10% of discretionary income 
Pay As You Earn Repayment Plan (PAYE), which creates monthly payments that are 10% of discretionary income but never more than you would have paid under the 10-year Standard Repayment Plan 
Income-Based Repayment Plan (IBR), which creates monthly payments to be either 10% or 15% of discretionary income but never more than you would have paid under the 10-year Standard Repayment Plan 
Income-Contingent Repayment Plan (ICR), which creates monthly payments to be lesser than 20% of your discretionary income or the amount you would pay on a repayment plan with a fixed payment over 12 years, adjusted according to your income
Income-Sensitive Repayment Plan, which creates a monthly payment based on annual income to pay your loan in full within 15 years
This is a modified version of an Associated Press report.