Family of teen rape victim chase down, severely beat suspect in Detroit
DETROIT (FOX 2) - Neighbors and onlookers recorded the bloody aftermath of a man severely beaten after allegedly sexually assaulting a teenager.
"Absolutely tragic. It really is," said Capt. Rebecca Hall, Detroit police. "It is in affecting a young life, a family, and it's going to definitely take time to heal."
McKay says officers took the suspect into custody Tuesday night. Although police would not confirm it, neighbors who witnessed the beating and those in the video, say that the suspect knows the victim.
"It's sad, and it just hurt me so bad," Carmen Witherspoon said. "And it broke me down that a man would do that."
Witherspoon saw the man beaten up after the alleged sexual assault. She heard the commotion outside of her home in northwest Detroit Tuesday night and opened her front door to see the child rape suspect practically naked, surrounded by the victim's furious relatives.
"They beat him over there real good," she said. "He was on the ground. He managed to get up and he ran across the street, and he was on my property. He fell, he slipped, and fell. And that's when they beat him some more."
"He was bloody, nothing but blood, there was a puddle on the ground," said one witness.
"From what I heard, they stomped his top lip off," said Marc D' Andre, 7 Mile Radio News. "His mouth appeared to be very bloody and it was just like he was in an MMA fight."
D'Andre, the founder of 7 Mile Radio, provided FOX 2 with video. The victim's relatives reportedly confronted the suspect after he allegedly raped the teen. They chased him around the neighborhood and dispensed their own justice once they caught up with him.
"I'm not mad at the way that it happened," he said. "Whether it be swift street justice or through the court systems or jail systems, I think we need to raise awareness about this type of situation because too often it gets swept under the rug, and we have a lot of victims - both girls and boys."
"Sexual assault is a real thing," McKay said. "It occurs at all ages. I would just ask the parents, teachers, advisers, administrators, friends, and family just always keep your eyes open. Listen if you see something - say something. Obviously, report any suspected abuse to the Detroit Police Department.
DPD is preparing a warrant package to send over to the Wayne County Prosecutor's Office for a charging decision
The suspect is no stranger to DPD - there was a warrant out for his arrest for a non-fatal shooting over on the city's east side.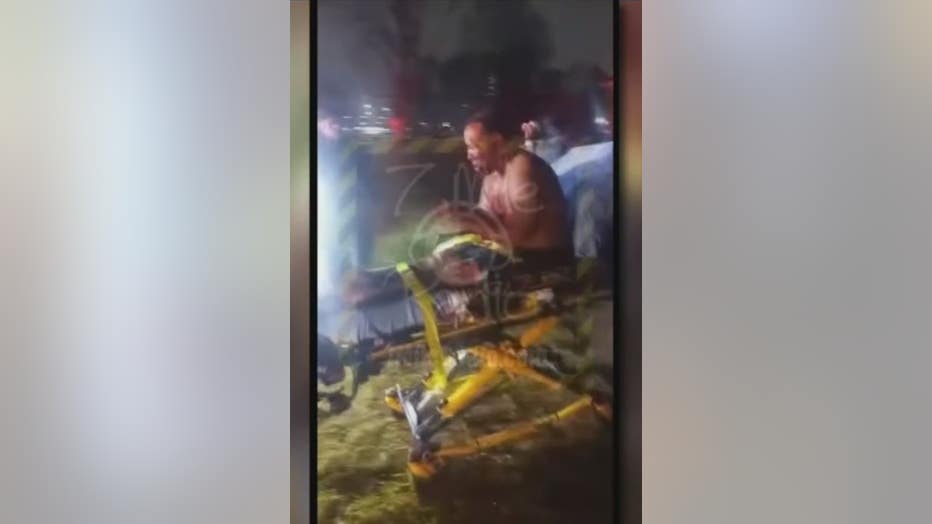 Screen shot from video courtesy of Marc D' Andre.