State Fair of Texas shooting: 3 hurt, 1 arrested
Three people were injured, and one person is in custody after a shooting at the State Fair of Texas.
The shooting happened near the food court just before 8 p.m. Saturday.
Police said one man shot at another man. Three people were shot with non-life-threatening injuries.
The suspect ran off, but police caught up to him and arrested him. A gun was recovered from the scene.
On Sunday morning, Dallas police identified the suspect as 22-year-old Cameron Turner.
Turner is charged with Aggravated Assault.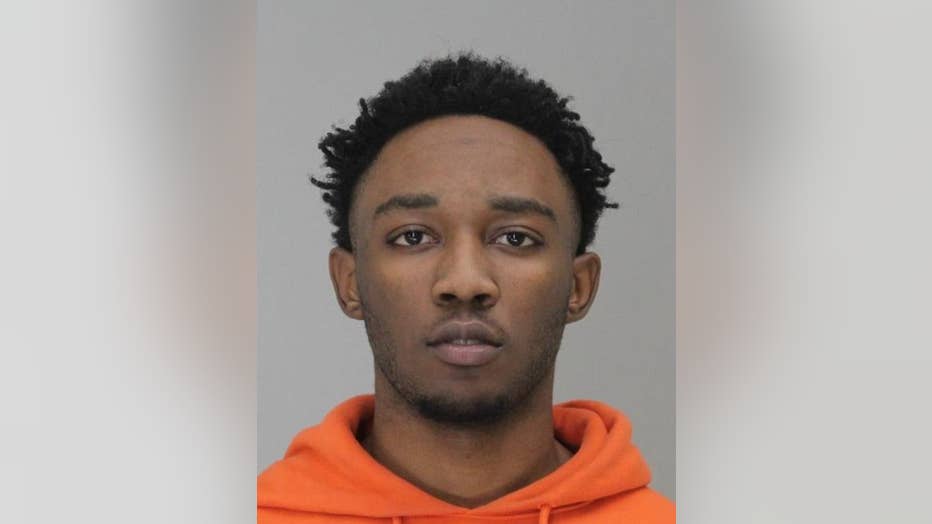 Cameron Turner (Dallas PD)
Dallas police said that the victims in the shooting are two adult males and one adult female.
The State Fair of Texas X account posted about a State Fair Emergency Order and that the fairgrounds were being evacuated.
Shortly after, Dallas police said one suspect was in custody.
Dallas Councilman Adam Bazaldua said the shooting was "sparked from a conflict between two people who knew each other."
Videos show mass chaos as the crowds ran for shelter.
FOX 4 Photographer Mar Gustafson was enjoying the state fair with his family when the chaos ensued.
"We were in the petting zoo when it went down. Opposite side of [the] Cotton Bowl from [the ]food court where it is reported to have happened. All we heard was what sounded like loud stomping, and people ran," he recalled. 
The State Fair announced on Sunday morning that they will delay opening until 2 p.m.
State Fair Security Measures
The State Fair of Texas instituted some new security measures for this year's Fair.
The biggest change was a new policy regarding minors. The fair is requires all visitors under 18 to be accompanied by a chaperone over 21 years old after 5 p.m.
The Fair also instituted a new security screening system.
Instead of walking through metal detectors, visitors are now screened through what is called an open gate system.
"This is going to be where you won't have to take your phone out of your pocket. You won't have to put your bag down. This is going to read through all of that. This is the latest and greatest technology when it comes to detection. We're looking for weapons so this is going to be able to detect any of that as people walk through it," State Fair spokesperson Karissa Condoianis said in a news conference prior tot the opening of the fair.
The State Fair does allow gun owners with a license to carry to do so. 
The State Fair does not allow Fair attendees to openly carry handguns.
The Fair website says that anyone, including LTC holders, openly carrying a handgun will be asked to conceal it.