Someone is stealing massive bells from buoys in Maine, Coast Guard says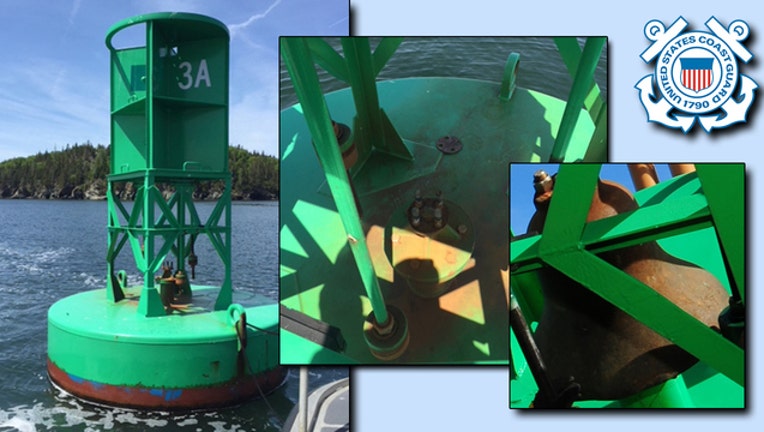 article
The U.S. Coast Guard is offering a reward for information leading to the arrest and conviction of the bandits stealing bells from buoys in bays off the coast of Maine.
In the last nine months, someone has stolen the bells and gongs from nine buoys in Penobscot Bay and one from a buoy about two miles east of Bailey Island, the Coast Guard said.
The brass bells, which weigh hundreds of pounds, help boaters navigate in reduced visibility.
"They play a vital role in the safe passage of ships and mariners," the Coast Guard said.
The most recent bell assembly stolen, from the White Bull Lighted Gong Buoy near Bailey Island, weighed 371 pounds, according to the Coast Guard.
Officials believe the thieves are probably selling the bells to scrap yards or novelty stores, the AP reported.
Tampering with navigation aids, such as these buoys, is a federal crime. You can be fined up to $25,000 per day and even sent to prison, the Coast Guard said.
If you have any information about the stolen bells, contact the Coast Guard Sector Northern New England Command Center at 207-767-0303.