Some holiday shoppers are buying for themselves instead of gift-giving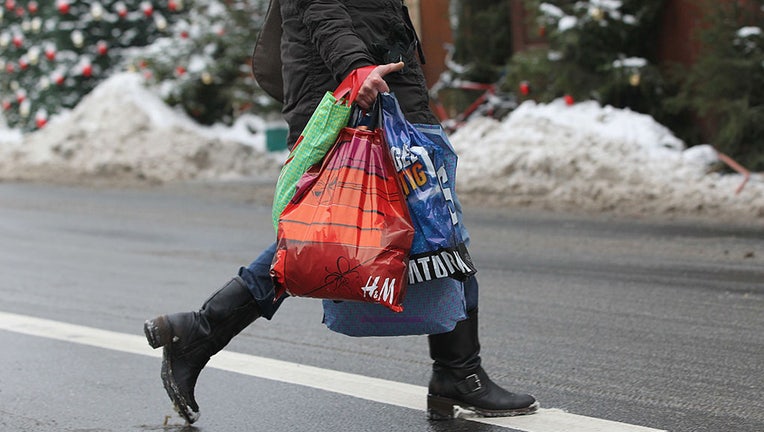 article
Retailers could see some consumers make purchases for themselves that they won't use for gift-giving while participating in two popular upcoming holiday shopping days, according to a Tuesday survey.
The newly released Shopify-Gallup Holiday Shopper Pulse survey pegged the percentage of holiday shoppers with such Black Friday or Cyber Monday intentions for themselves or their households at 64%.
Spending on presents to give to others was "probably" or "definitely" not in the cards for 13% of those with intentions of taking advantage of Black Friday or Cyber Monday, it found.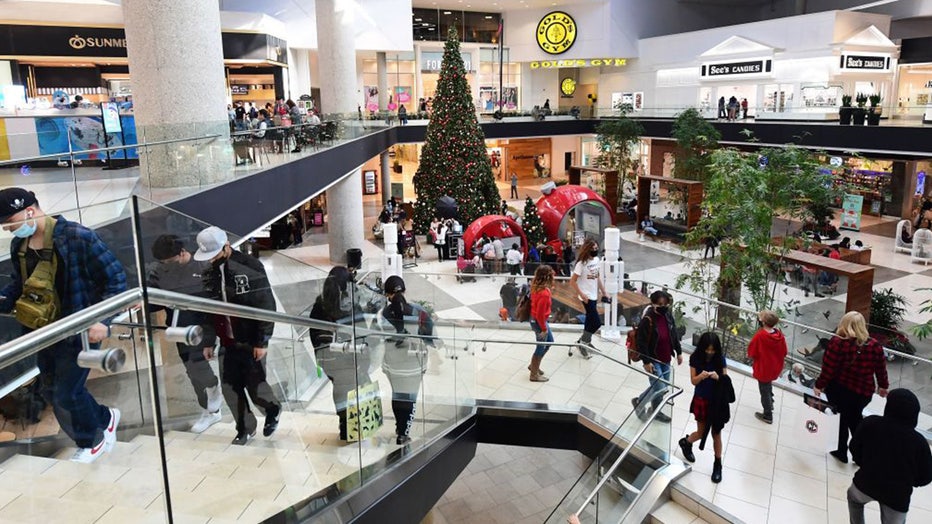 FILE - People walk at a shopping mall in Santa Anita, California on Dec. 20, 2021. ( FREDERIC J. BROWN/AFP via Getty Images)
That comes as other data from the survey, which overall involved more than 1,700 U.S. adults and took place Oct. 4-16, showed 41% of holiday shoppers expressed some degree of likelihood of buying things on Black Friday. For Cyber Monday, the share was higher, coming in at 61%, according to the Shopify-Gallup survey.
SURVEY: MANY HOLIDAY SHOPPERS ANTICIPATE GIFT SPENDING WILL BE EQUAL OR EXCEED LAST YEAR
Black Friday is on Nov. 24 with Cyber Monday following on Nov. 27. Many retailers implement special deals on those post-Thanksgiving shopping days for consumers. 
On either of those days, 34% of possible shoppers indicated they may try to pick up extra products that they typically use with a lot of frequency day to day, according to the Shopify-Gallup survey. Such products they may stock up on include baby and cleaning-related items, for example. 
For 29% of those with intentions of probable Black Friday or Cyber Monday engagement, it will serve as an opportunity to acquire big-ticket items they had delayed in hopes of seeing better savings, the survey indicated. 
HOLIDAY SALES FORECAST TO HIT RECORD HIGH THIS YEAR DESPITE GROWING ECONOMIC HEADWINDS
The survey, meanwhile, showed that over 8 in 10 – 86% – of Black Friday or Cyber Monday-inclined holiday shoppers would make purchases intended for gift-giving.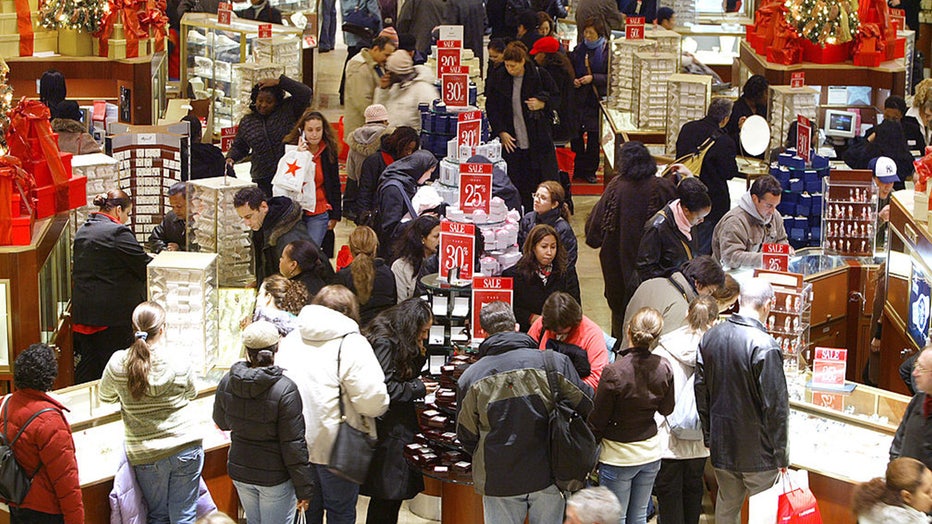 FILE - Last minute shoppers shop during the few remaining hours of shopping on Christmas eve Dec. 24, 2004 at Macy's in New York City. (Stephen Chernin/Getty Images)
People intending to do either personal or gift-related shopping during the overall holiday season most frequently pointed to apparel and accessories, gift cards and food and drink as the types of things they are looking to buy, according to the Shopify-Gallup data. Gift cards were particularly popular among baby boomers and Generation X.
The National Retail Federation recently said Americans would shell out a projected $957.3 million to $966.6 billion over November and December in connection to the holidays.
RECORD ONLINE DISCOUNTS THIS HOLIDAY SEASON EXPECTED TO DRIVE SPENDING
In early October, Adobe Analytics estimated the total for online shopping sales on Black Friday would come in at $9.6 billion. Cyber Monday is expected to bring in online holiday spending worth $12 billion, according to the company.