Some Hoboken restaurants close dining areas, stirring debate
A new dining trend in Hoboken, New Jersey, apparently involves - no dining. From Starbucks to Panera Bread, some eateries have talked and stacked away chairs and tables. Signs notify customers these locations are now for pickup only.
Some say the impetus behind the removal of dining seating is connected with a nearby shelter, whose guests sometimes frequent those businesses.
While some residents told FOX 5 New York they are uncomfortable with establishments intentionally keeping people out, others supported the move, saying businesses have been strained. 
They speak of seeing employees and patrons policing arguments and breaking up fights, often with children present.
A spokesperson for Starbucks told FOX 5 that, as a matter of policy, the company empowers their local leaders or owners to make the best changes to support customer experiences and to support their employees.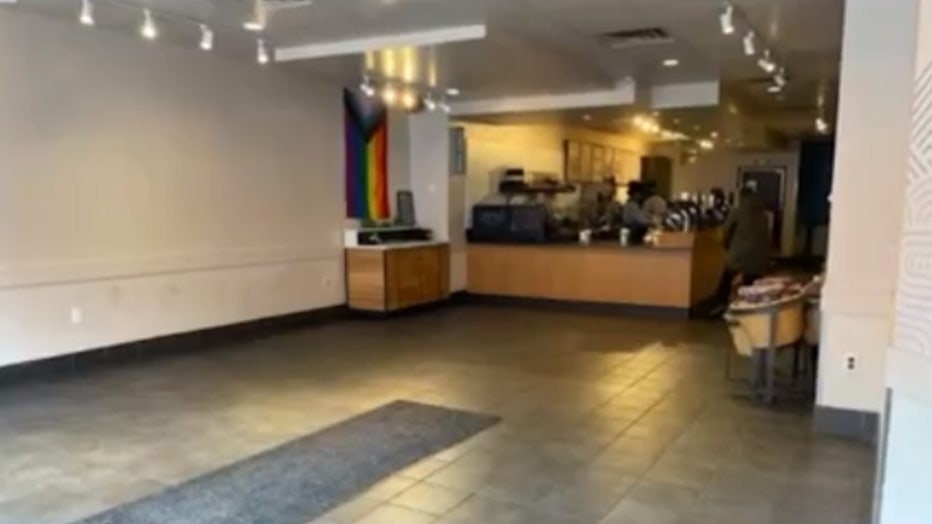 A restaurant in Hoboken, New Jersey, cleared out indoor seating to discourage potentially unwanted guests.  (FOX 5 New York)
The autonomy extends to the café areas of each location.
Around the corner from the two restaurants is the Hoboken Shelter, which recently reached a milestone of 3 million meals served since they first opened their doors. 
Last year alone, the shelter helped more than 230 people experiencing homelessness to move into permanent housing. The shelter said removing seats also impacts other groups, including students after school, the retired, and those working from home who want a change of scenery.
In the end, most of the people FOX 5 spoke with act of the sentiment that businesses must decide for themselves. What's best for them, their employees and their patrons.