Pride flag set on fire outside SoHo restaurant
NEW YORK - Surveillance video captured the moment a suspect set fire to a pride flag outside a SoHo restaurant.
It happened Monday around 1:30 a.m. outside the Little Prince located at 199 Prince St.
According to police, a white SUV pulled up to the restaurant. A passenger got out of the vehicle and approached the flag, which said "Make America Gay Again."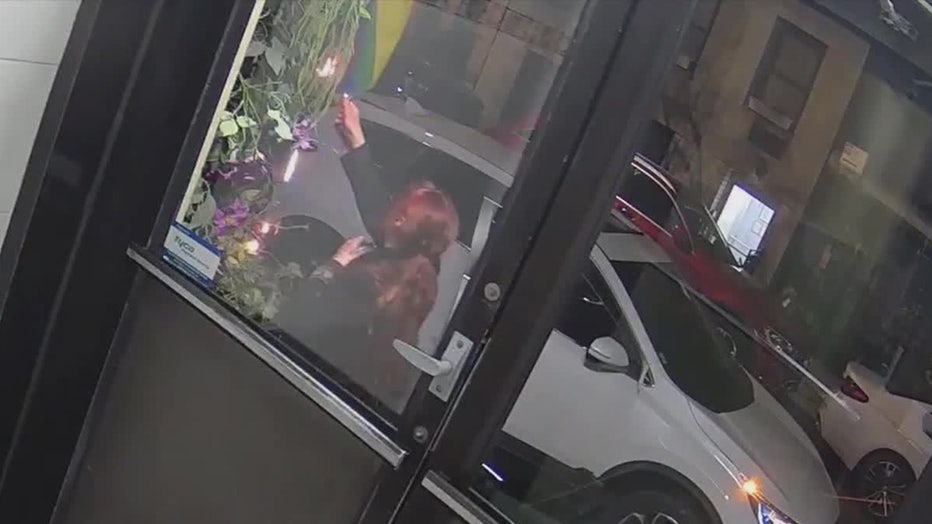 Police said the suspect used a lighter to set the flag on fire. (NYPD)
The suspect then used a lighter to set the flag hanging in front of the location on fire, police said.
The suspect then got back into the SUV driven by another person and drove off down Prince Street, toward MacDougal Street, police said.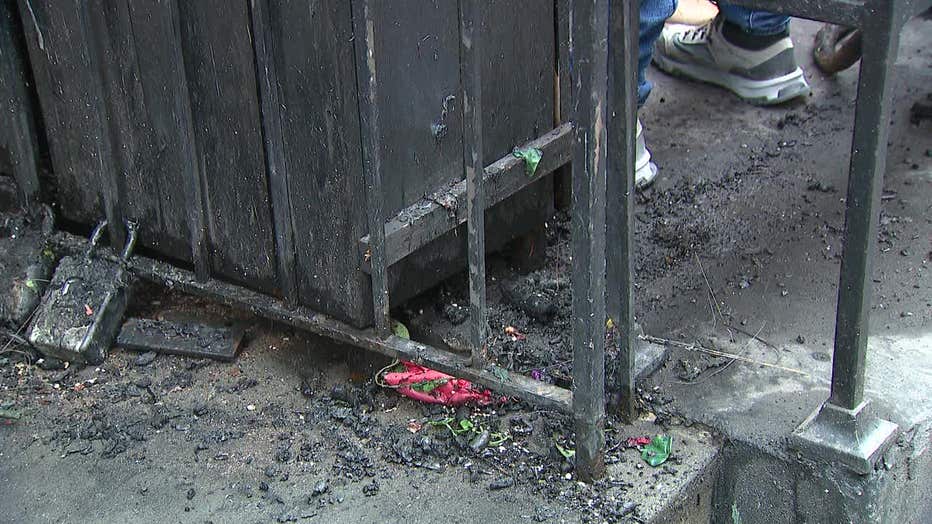 The fire caused exterior damage to the building.
The restaurant was closed, but an employee inside saw the flames and called 911.
The fire spread, causing exterior damage to the building. It also burnt the metal framing around the restaurant and shattered the windows.
No injuries were reported.
"It's disgusting," said Cobi Levy, Restaurant owner.
The Little Prince owner said he's shaken by attack, his staff — who've considered the restaurant their safe place for more than a decade— scared.
"These kinds of acts are desperate acts committed by people who are consumed with hate and filled with hate," said Eric Bottcher, District 3 councilmember.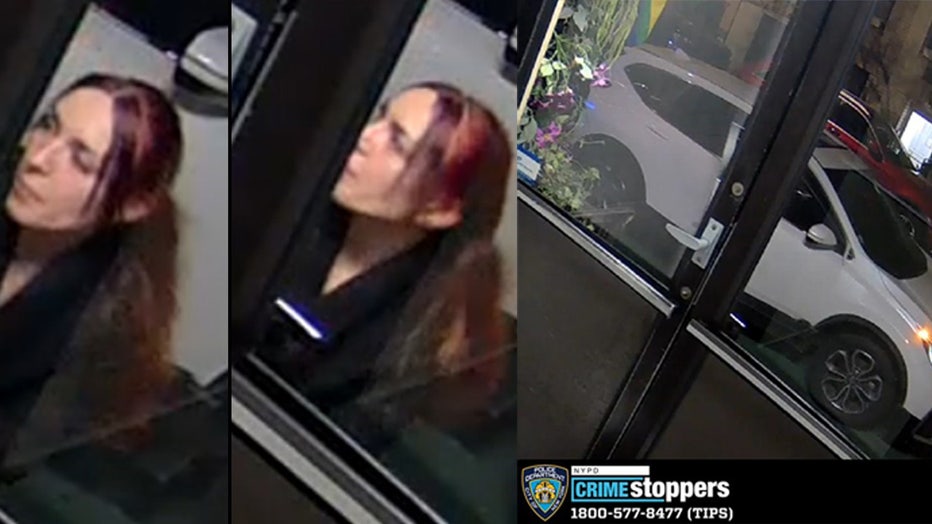 The suspect is described as a woman with a light complexion and long dark-colored hair. The vehicle is described as a white four-door SUV. (NYPD)
The suspect is being described as a woman with a light complexion and long dark-colored hair.
The incident is being investigated by the NYPD's Hate Crime Task Force. 
In a show of solidarity, Councilman Erik Bottcher showed up to the restaurant and helped raise a new flag with the owner, Coby Levy, and make a stand against hate.
Back in 2019, a Harlem man was accused of burning rainbow flags hanging outside a gay lounge on two separate occasions.
Police had charged Tyresse Singleton with two counts of fourth-degree criminal mischief as a hate crime and two counts of fifth-degree arson.
RELATED: Man accused of torching pride flags released from jail
Authorities believe he burned a flag outside Alibi Lounge on May 31, ahead of month-long LGBTQ pride celebrations in the city, and then also torched the replacement flag just after midnight on July 8.
In court, prosecutors said Singleton admitted to cops he was biased against the LGBTQ community and that he burned the flags to anger the gay community.