Social Security benefits to receive 3.2% pay bump next year: See how much money you could receive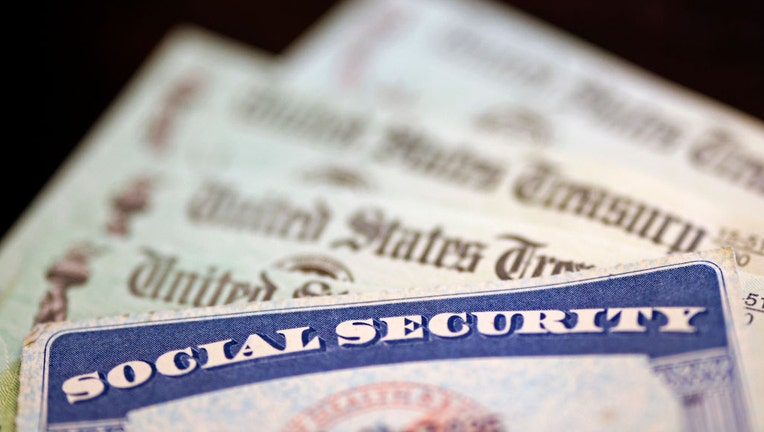 article
Social Security recipients will receive a much smaller cost-of-living adjustment in 2024 as inflation continues to moderate from the red-hot pace seen last year.
Beginning in January, more than 71 million Americans collecting Social Security will see a 3.2% bump in their checks, the Social Security Administration announced last week.
"Retirees can rest a little easier at night knowing they will soon receive an increase in their Social Security checks to help them keep up with rising prices," said Jo Ann Jenkins, AARP chief executive. "We know older Americans are still feeling the sting when they buy groceries and gas, making every dollar important."
INFLATION RISES MORE THAN EXPECTED IN SEPTEMBER AS HIGH PRICES PERSIST
An increase of this magnitude will raise the average retiree benefit by about $59 per month to $1,907.
However, the Social Security program provides benefits to several groups, including retirees, disabled workers and survivors of deceased workers – meaning the average payout may vary drastically.
For instance, retired workers would likely see the biggest benefit bump, with the average monthly check climbing from $1,841 to $1,900 next year. Spouses of workers would receive the smallest pay increase, with monthly payments rising from about $888 to $916 in 2024. 
FED SKIPS AN INTEREST RATE HIKE, BUT HIGH MORTGAGE RATES COULD BE HERE TO STAY
The SSA will provide notices through the mail and online through the My Social Security portal that include your new monthly benefit for next year in December. The notices will show your current or expected future benefits based on your retirement age and work history. 
In the meantime, you can calculate the payment increase yourself.
To do so, simply multiply your current benefit amount by 0.032 to determine how much your monthly payment could increase.
For instance, if you receive an average monthly payment of $1,567, you would multiply that by 0.032 to determine that your checks will increase by about $50 per month next year.
Get the latest updates on this story at FOXBusiness.com