Advocates warn of direct support professional shortage amid low wages
NEW YORK - The bond between 27-year-old Dylan Snaith, who's non-verbal autistic, and Courtney, his direct support professional (DSP), didn't happen overnight. It took years of trust, dedication and love. But relationships like these are on the verge of disappearing. 
Advocates say wages within the DSP field are disproportionately low, and while the minimum wage was increased nationally, New York state has yet to catch up.
"A lot of us have two, three jobs," Courtney told FOX 5 New York. "I know myself worked two jobs for the past 10 years just to make, you know, make ends meet."
Russell Snaith, co-founder of the group New York Alliance for Developmental Disabilities (NYADD), called the wage disparity unacceptable.  
"Eventually we want to get them to be at least 50% above the prevailing minimum wage. And if we can do that, we will have a workforce that's sustainable," Russell Snaith told FOX 5.
In March, NYADD sent a letter to New York Governor Kathy Hochul and other leaders of the New York State Assembly asking for an increase in state funds for DSP agencies and their workers.
A recent survey by New York Disability Advocates found that 48% of providers were forced to close or reduce programs because of lack of staff, 39% did not reopen programs due to staffing shortages, and 25% of all DSP positions are currently vacant statewide.
Cathy Snaith said these numbers are sobering, telling FOX 5 that without the help of a DSP, "I don't know what our family would do."
"This pretty much saved our family," she added.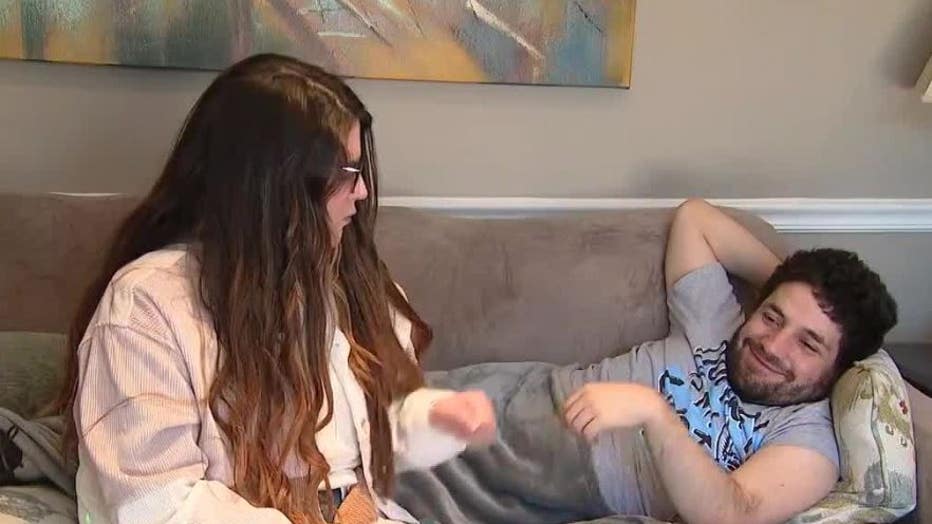 Dylan Snaith is pictured with Courtney, his Direct Support Professional or DSP. (Credit: FOX 5 New York)
In May 2022, NYADD received a citation from Albany lawmakers for its work in raising awareness of the needs of New Yorkers who are intellectually and developmentally disabled. Russell Snaith said NYADD has had meetings and conversations with various state lawmakers about increasing state DSP funds, however, no action has been taken.
He added that NYADD will only ramp up advocacy efforts for all the families impacted by what he calls a "crisis." 
"My life has and continues to oscillate between guilt and acceptance," Russell Snaith said. "Guilt in the sense that I can't do everything that my son needs. Acceptance in that I'm doing everything that I can."
RELATED: This NY school helps students with autism become more independent