Student shot outside Tottenville High School on Staten Island
NEW YORK - A 14-year-old student waiting for sports practice to start after school was shot outside a public high school on Staten Island on Tuesday afternoon, prompting the school to go into lockdown for a short period, officials said.
The shooting happened just before 2 p.m. in front of Tottenville High School on Luten Avenue in the Prince's Bay section of the borough, according to the NYPD.
Several people with covered faces approached the front of the school and then gunfire erupted, sending people running for cover.
Police said five masked men were walking along the street when they opened fire near the school. They fired between five and seven shots, police said.  The shooters fled and are still at large.
Police released images of the suspects they are looking for in connection with the attack.  They are all seen wearing hoods over their heads along with the masks, making them hard to identify.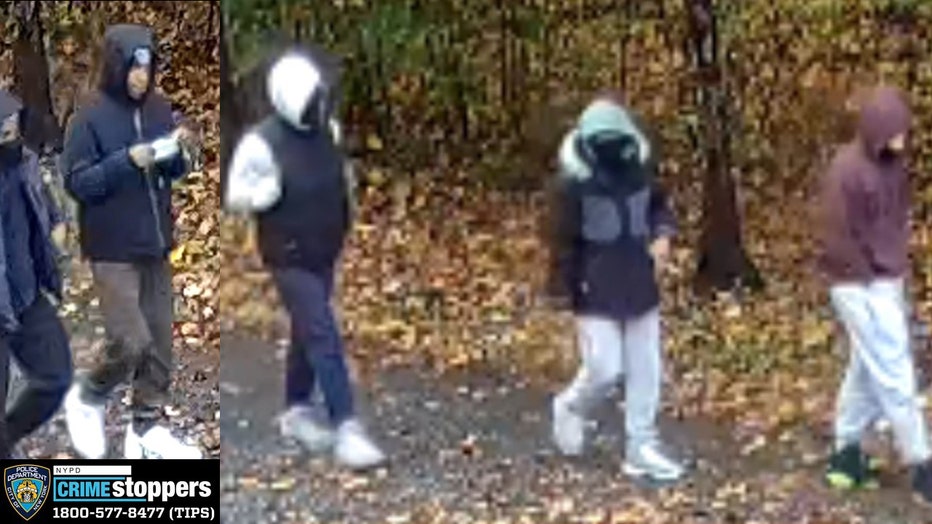 The NYPD released images of 5 people wanted for questioning in connection with a shooting outside of a Staten Island school.
The student was hit in the ankle. He was taken to Staten Island University Hospital North for treatment, New York City police said. He was not believed to be the intended target, police said. 
The Department of Education said the school went into a "brief shelter-in today in response to a nearby, off-campus incident."
"While no part of this incident took place on school property, we are working closely with the NYPD on their investigation and will be providing additional supports and security to this school. Student safety is our top priority, and our students deserve to feel safe in their communities at all times," the DOE said in a statement. "There is also strong mental-health support at all New York City public schools for students who need it, by way of school-based social workers, guidance counselors, and on site mental health clinics."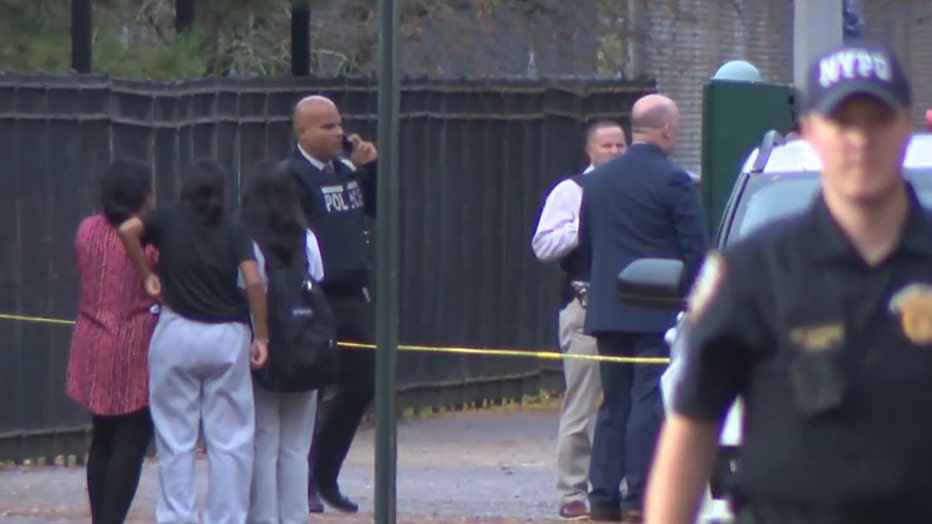 Police personnel at the scene of a shooting on Staten Island, N.Y., Tuesday, Oct. 25, 2022. (FOX 5 NY Image)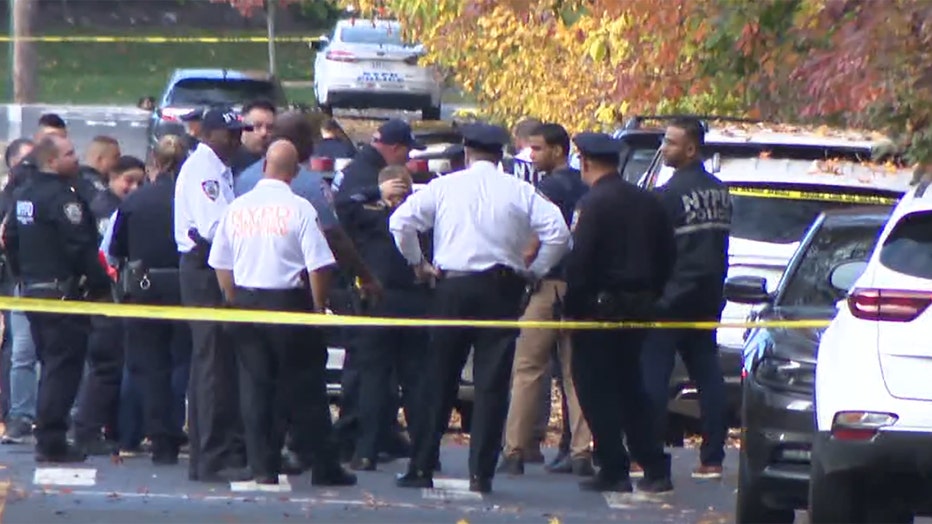 Police personnel at the scene of a shooting on Staten Island, N.Y., Tuesday, Oct. 25, 2022. (FOX 5 NY Image)