'Shark Tank' star Daymond John granted permanent restraining order against former contestants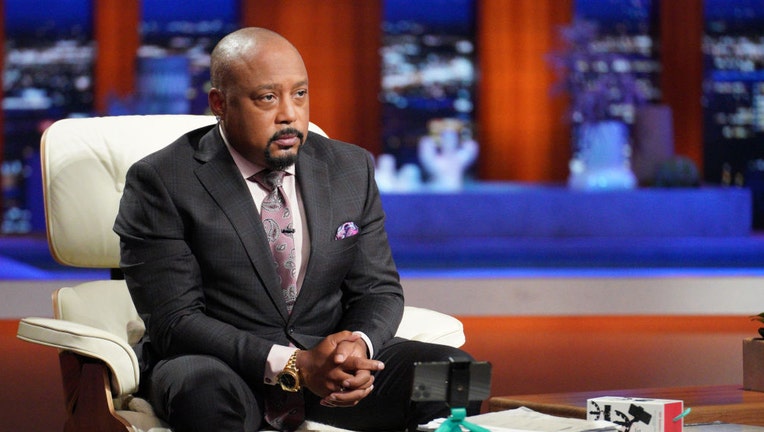 article
"Shark Tank" star Daymond John was granted a permanent restraining order against three former contestants.
The restraining order was brought against the contestants – former NFL player Al "Bubba" Baker, his wife and daughter – after they began making statements on social media about their "nightmare" experience with the celebrity investor. 
Now, the trio is banned from making public statements about John and the business dealings, according to a court order filed Friday and obtained by Fox Business.
'SHARK TANK' STAR DAYMOND JOHN SLAMS FORMER CONTESTANTS WITH RESTRAINING ORDER AFTER $16 MILLION BUSINESS DEAL
Court documents state that the family is prohibited from making any public comments, or encouraging others to make comments, that "may be considered in any way negative, disparaging, or false which could adversely impact the reputation, goodwill, credibility, or value of DF Ventures, LLC (or any of its members) or Daymond John or could discourage any current or prospective customers from buying products from them."
The Baker family, who appeared on the show in 2014, must also delete any previous posts where they alleged that John had attempted to take control of their business, Bubba's Q Boneless Baby Back Ribs.
Bubba, Sabrina and Brittani had removed all social media posts referencing the accusations by Sunday, according to a declaration filed by the family's lawyer.
"The decision against the Bakers, their company, and their false statements is a moment of vindication. The actual facts, the record and the federal Judge's opinion have confirmed that I did not – and could not have – committed any wrongdoing," John shared with Fox Business in a statement via his representative. "Let this be a reminder of the importance of the truth in an age of misinformation and clickbait."
"I have always upheld transparency and honesty throughout my journey as an entrepreneur. I am grateful for the support that I've received during this time and will continue defending my reputation with the same passion I bring to empowering fellow entrepreneurs. Let us strive for a world where integrity prevails, and false accusations hold no power."
After joining the business reality television series, the Baker family claimed working with John was a "nightmare" and blasted him on social media.
John was accused of "misleading" the owners of Bubba Q's Boneless Baby Back Ribs, stealing their profits and depriving them of lucrative opportunities, according to the Baker family after they publicly shared details on the "Shark Tank" business deal.
The FUBU founder slammed the accusations in a previous statement to Fox Business.
GET FOX BUSINESS ON THE GO BY CLICKING HERE
"After repeated attempts to give the Baker's the ability to correct their violations. It is unfortunate that it has come to this," Zach Rosenfield, a spokesperson for John, said. "This temporary restraining order is due to the Baker's blatant actions to undermine a business partnership and the legal parameters they agreed to 4 years ago."
In 2015, the Bakers pitched their boneless baby back ribs on season 5 of "Shark Tank." The family claimed that John's $300,000 offer for 30% of the company deal at the time was revised off-air to $100,000 for 35%.
The family has also claimed they only received 4% of $16 million the company made in revenue.
CLICK HERE TO READ MORE ON FOX BUSINESS
Fox Business' Stephanie Giang-Paunon contributed to this report. Read more of this story from FOX Business.