Several homes catch fire after possible gas explosion on Long Island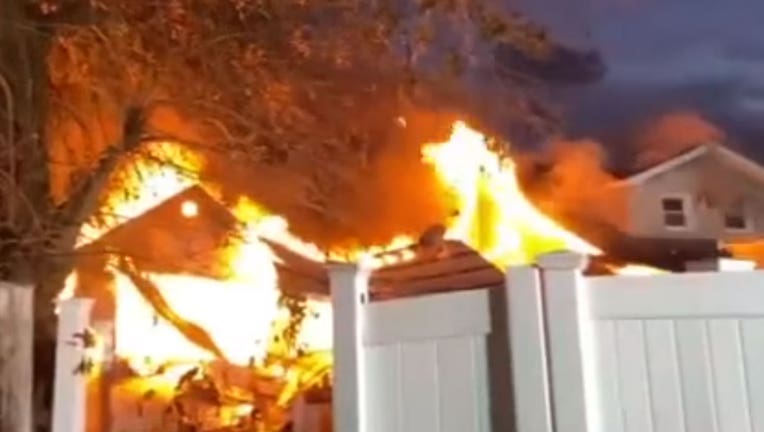 article
NEW YORK - A 63-year-old man was left badly burned after a possible gas explosion leveled a home on Long Island Sunday morning.
The Lawrence-Cedarhurst Fire Department says the gas explosion took place in Meadowmere Park. The home on South Street where the explosion occurred was destroyed, while two adjacent homes were set on fire.
100 firefighters were on-scene to help extinguish the flames.
Two Valley Stream firefighters were injured after a partial chimney fell on them, causing bruises and lacerations.
A 63-year-old man also suffered severe burns in the fire and was taken to a local hospital for treatment. All of the victims are currently listed in stable condition.
The arson bomb squad has opened an investigation into the incident.