Senators grill Ticketmaster after Taylor Swift ticket fiasco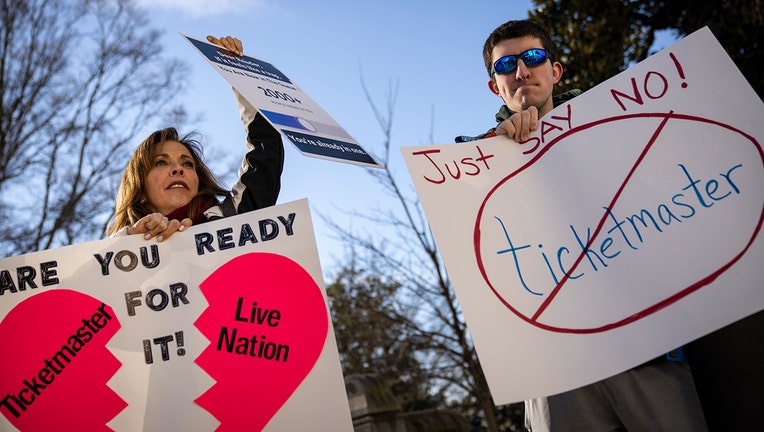 article
WASHINGTON - A Senate Judiciary Committee hearing is being held regarding issues surrounding Ticketmaster and their role in the ticketing industry.
The probe follows criticism of Ticketmaster - and its parent company Live Nation - after millions of Taylor Swift fans were shut out last year from buying concert tickets for the Grammy-winner's upcoming "The Eras Tour."
Nearly 14 million fans tried to order presale tickets through the Ticketmaster website in November but were left waiting in a digital queue for hours only to come up empty-handed, FOX News reported.
U.S. Sen. Amy Klobuchar, a Minnesota Democrat, recalled piling into a friend's car in high school to go to concerts by Led Zeppelin, The Cars and Aerosmith. These days, she said, ticket prices and fees have gotten so high that shows are too expensive for many fans. Klobuchar said ticket fees now average 27% of the ticket cost, and can climb as high as 75%.
Read also:  Taylor Swift delivers speech at NYU graduation
Klobuchar said Ticketmaster's market dominance means it faces little pressure to innovate and improve.
"To have a strong capitalist system, you have to have competition," Klobuchar said in a hearing of the Senate Judiciary Committee.
Read also:  Taylor Swift stalker arrested after attempted break-in
Ticketmaster is the world's largest ticket seller, processing 500 million tickets each year in more than 30 countries. Around 70% of tickets for major concert venues in the U.S. are sold through Ticketmaster, according to data in a federal lawsuit filed by consumers last year.
The Associated Press contributed to this report.