Phase two of Second Avenue subway secures $3.4 billion in federal funding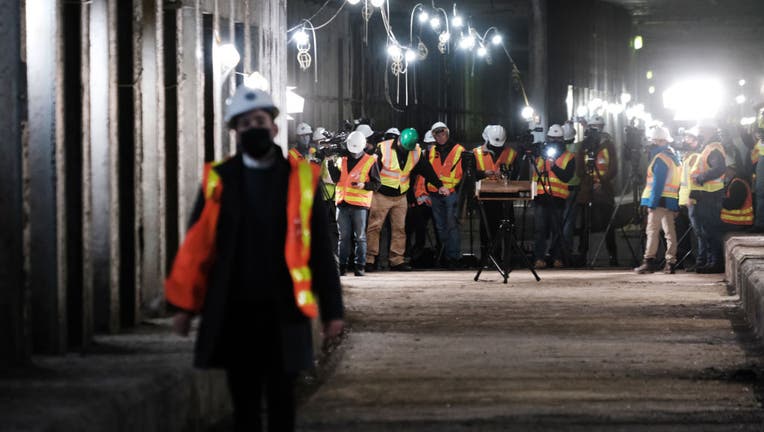 article
NEW YORK - Phase 2 of the Second Avenue Subway is one step closer to getting started after U.S. Secretary of Transportation Pete Buttigieg approved $3.4 billion dollars in federal funding.

Buttigieg visited East Harlem, the neighborhood where Phase 2 will benefit, on Saturday in celebration.  
"A first-place win for the Second Avenue Subway," U.S. Senate Majority Leader Chuck Schumer said. "Every dollar we need to build this is now here."
It's the largest Capital Investment Grant in the history of the Federal Transit Administration's program.
Three new ADA-accessible stops will be built at 106th, 116th, and 125th Streets with about 300,000 daily riders totaling Phase 1 and Phase 2.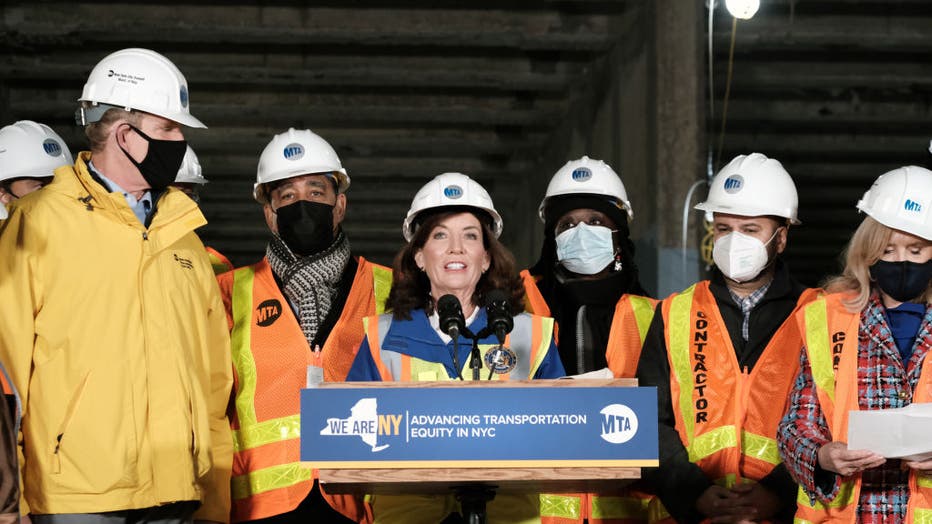 NEW YORK, NEW YORK - NOVEMBER 23: New York Governor Kathy Hochul tours a tunnel being constructed in the Second Avenue Subway project on November 23, 2021 in New York City. The new infrastructure bill that passed last week is delivering long promised
"The Second Avenue Subway will have more daily riders than the entire Philadelphia and San Francisco Bay [Area] transit systems combined," Schumer added.
"We are in one of the most storied, one of the most important, one of the most famous neighborhoods in the world which is finally going to get the transit and opportunity it deserves," Buttigieg said.
Officials said it will improve access to higher paying jobs downtown and better healthcare.
"For New Yorkers, transit is like air and water," MTA CEO Janno Lieber said. "We need it to survive."
Lieber adds that the investment is the lowest cost per rider of any major rail project in the United States.
While the MTA saw historically low levels of ridership during COVID, Rep. Adriano Espaillat (NY-13) said East Harlem residents continued taking public transportation.
"Because [they're] essential workers," Espaillat said. "These are the men and women that went to work right in the middle of the pandemic as we got hammered by the pandemic."
The new line can save up to 20 minutes for many commuters like Harlem resident Abhishek Bose, a hospital worker.
"We can quickly travel instead of going all the way down to Times Square and then shuttling back," Bose said.
Phase 2 is expected to be completed in about eight years.