Seattle becomes first city in U.S. to ban caste discrimination
SEATTLE - The Seattle City Council has added caste to the city's anti-discrimination laws, becoming the first U.S. city to specifically ban caste discrimination.
Calls to outlaw discrimination based on caste, a division of people based on birth or descent, have grown louder among South Asian diaspora communities in the United States. The movement is getting pushback from some Hindu Americans who argue that such legislation maligns a specific community.
Proponents of the ordinance approved by a 6-1 vote Tuesday say caste discrimination crosses national and religious boundaries and that without such laws, those facing caste discrimination in the U.S. will have no protections.
The ordinance is a contentious issue, especially among the nation's South Asian diaspora. Supporters argue it is needed because caste is not covered under existing civil rights protections. Groups opposing the measure say it will malign a community that is already the target of prejudice.
Council Member Kshama Sawant, a socialist and the only Indian American on the City Council, said the ordinance, which she proposed, does not single out one community, but it accounts for how caste discrimination crosses national and religious boundaries.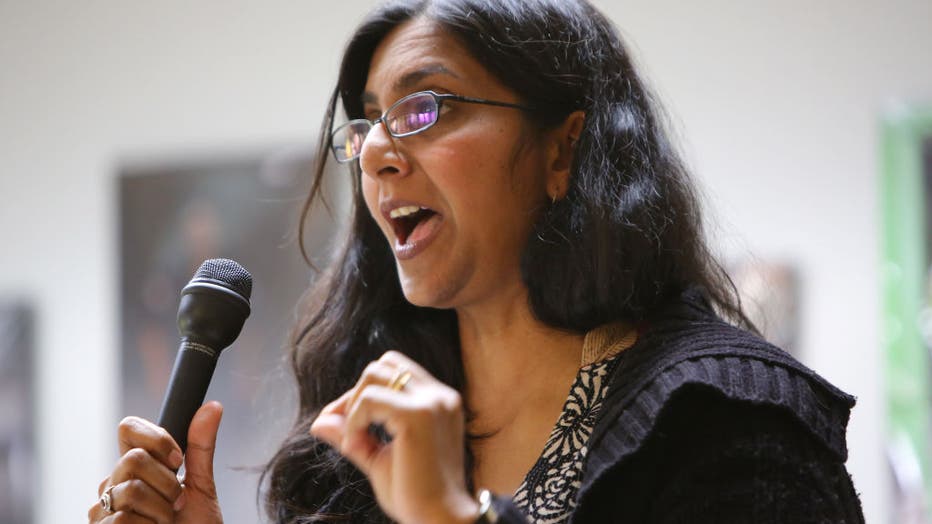 Seattle City Councilmember Kshama Sawant. (Genna Martin, Seattlepi.com via Getty Images)
Activists on different sides of the issue began arriving in Seattle well ahead of Tuesday's city council meeting. As early as last week, more than 100 people had put in requests to speak at the meeting. Early Tuesday, several activists braved cold temperatures and wind gusts to line up outside City Hall so they would get a chance to speak to the council before the vote. But the council restricted public comment at the meeting.
The origins of the caste system in India can be traced back 3,000 years as a social hierarchy based on one's occupation and birth. It is a system that has evolved over the centuries under Muslim and British rule. The suffering of those who are at the bottom of the caste pyramid — known as Dalits — has continued. Caste discrimination has been prohibited in India since 1948, a year after the nation's independence from British rule.
READ ALSO: Seattle City Councilmember Kshama Sawant will not seek reelection
Dalit activists from Seattle and beyond rallied at Seattle City Hall in support of the ordinance, said Thenmozhi Soundararajan, founder and executive director of California-based Equality Labs.
The U.S. is the second most popular destination for Indians living abroad, according to the Migration Policy Institute, which estimates the U.S. diaspora grew from about 206,000 in 1980 to about 2.7 million in 2021. The group South Asian Americans Leading Together reports that nearly 5.4 million South Asians live in the U.S. — up from the 3.5 million counted in the 2010 census. Most trace their roots to Bangladesh, Bhutan, India, Nepal, Pakistan and Sri Lanka.
READ ALSO: These new laws are now in effect in Washington state
Over the past three years, several colleges and university systems have moved to prohibit caste discrimination.
In December 2019, Brandeis University near Boston became the first U.S. college to include caste in its nondiscrimination policy. The California State University System, Colby College, Brown University and the University of California, Davis have all adopted similar measures. Harvard University instituted caste protections for student workers in 2021 as part of its contract with its graduate student union.
The Seattle measure had the support of Dalit activist-led organizations like Equality Labs and others. The groups say caste discrimination is prevalent in diaspora communities manifesting itself in the form of social alienation and discrimination in housing, education and the tech sector where South Asians hold key roles.
READ ALSO: 'Oakley Carlson Act' filed in the Washington Legislature
Opposition to the ordinance came from groups such as the Hindu American Foundation and the Coalition of Hindus of North America who say it unnecessarily singles-out a community already vulnerable to discrimination in the U.S.