Don't wear these costumes for Halloween, SAG-AFTRA warns actors
The longest actors' strike in Hollywood history is putting a damper on Halloween: the union representing striking actors warned members that wearing "costumes inspired by struck content" could break strike rules.
The Screen Actors Guild-American Federation of Television and Radio Artists issued its Halloween guidance Thursday, urging actors to choose "generalized characters" like ghosts and zombies and not to dress up as – or post photos of – characters from content that falls under the strike. That means popular costumes like Spiderman and Barbie are off limits.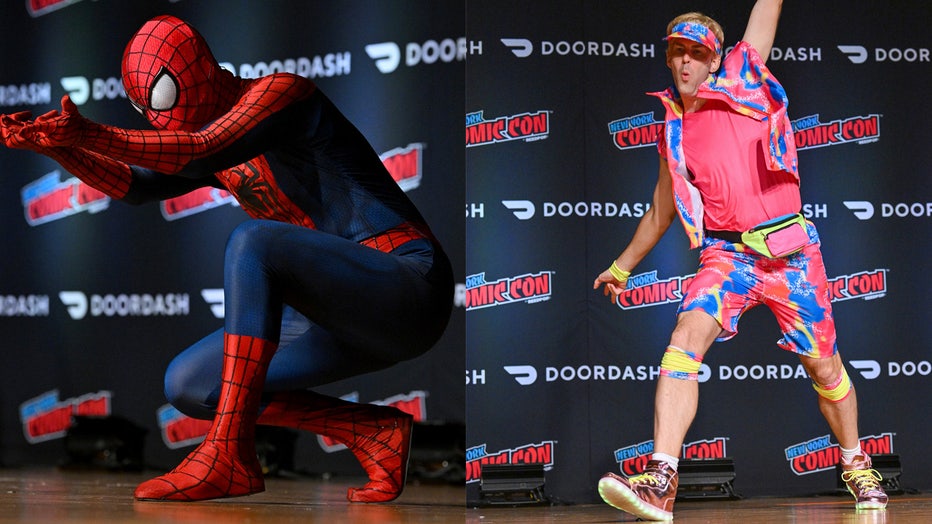 Striking SAG-AFTRA actors have strict Halloween costume rules this year (Getty Images)
"Let's use our collective power to send a loud and clear message to our struck employers that we will not promote their content without a fair contract!" the union said in the guidance.
READ MORE: The most popular Halloween costumes of 2023, according to Google
The news prompted swift reactions from the acting world, including A-listers like Ryan Reynolds.
SAG-AFTRA actors are in the longest strike in their history – the strike is set to hit 100 days on Saturday. Actors have been on strike over issues including increases in pay for streaming programming and control of the use of their images generated by artificial intelligence.
The studios announced on Oct. 11 that they had suspended contract negotiations, saying the gap between the two sides was too great to make continuing worth it, despite an offer they said was as good as the one that recently ended the writers strike. The actors union decried their opponents' "bullying tactics" and said they were wildly mischaracterizing their offers.
READ MORE: Hollywood studios stop strike talks with actors, who slam 'bullying tactics'
When negotiations resumed with writers last month, their strike ended five days later, but similar progress was not made with the actors union.
The SAG-AFTRA proposal would cost companies an additional $800 million a year and create "an untenable economic burden," the statement said. In a letter to members sent early Thursday, SAG-AFTRA said that figure was overestimated by 60%.
The Associated Press contributed to this report.