Rosalynn Carter: Caregiver to all caregivers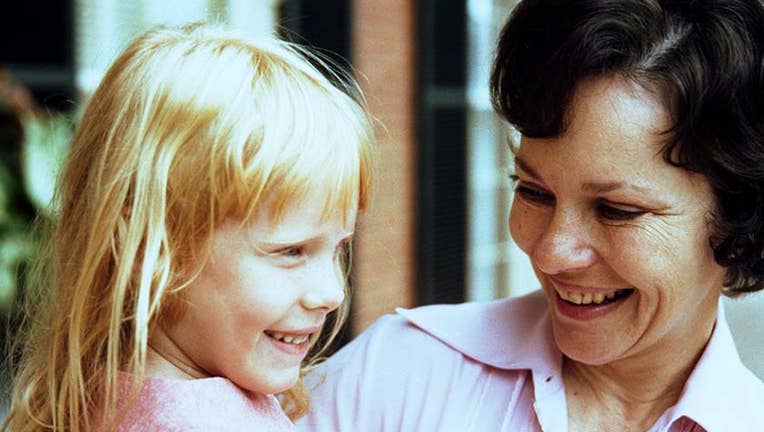 article
ATLANTA - Former first lady Rosalynn Carter has been on a lifelong mission to help create a more caring society, and find ways to protect and care for the most vulnerable communities. Part of that has been to create the Rosalynn Carter Institute for Caregivers.
It was a dream given form inspired by her own father's battle with cancer.
When she was just 13, Wilburn Edgar Smith died of leukemia. It was only through the dedication of Carter and her younger siblings that his passing was eased. Within the same year, her grandmother unexpectedly passed away. Her family opened their home to her grandfather, taking care of his needs.
Rosalynn Carter was no stranger to caregiving by the time she married former President Jimmy Carter. Throughout their marriage, she was there for her family.
She also considered how lonely and stressful caring for others can be. Oftentimes, caregivers are overlooked themselves. So, she decided to be a champion for them and bring their voices into the public arena.
The Rosalynn Carter Institute for Caregivers (RCI) was established in 1987 and was designed to support the unique needs of caregivers, those who selflessly care for family and friends. She built on her belief that everyone is a caregiver now, has been a caregiver, or will either be or need one in the future.
For the past four decades, the RCI has been a hands-on program for caregivers in Georgia. The institute estimates there are around 55 million people in the U.S. alone who are unpaid caregivers. The goal is to foster a national expansion, increase awareness of the challenges facing family caregivers, and position caregivers as a vital part of our nation's public health system.
ALL ROSALYNN CARTER STORIES
It unites government, business, and nonprofits to advocate for necessary policy changes and provide programs of support directly to caregivers.
Rosalynn Carter died at her Plains, Georgia, home on Sunday at the age of 96. Despite her passing, the RCI pledges to continue what she started, writing:
"We at the Rosalynn Carter Institute for Caregivers have been honored to know her and will work each and every day to continue in her spirit the good work she started. She would have it no other way."