'Room With A View' actor Julian Sands missing after hiking Mt. Baldy
LOS ANGELES - The search is on for missing British actor Julian Sands, who disappeared during his hike on Mt. Baldy.
According to the San Bernardino County Sheriff's Office, the 65-year-old Room With A View actor had been missing since at least Friday night around 7:30 p.m.
On Wednesday evening, FOX 11 obtained video of Sands' snow-covered car being towed during the search for the missing actor.
As of Wednesday night, it is unknown if crews have found additional clues about Sands' whereabouts.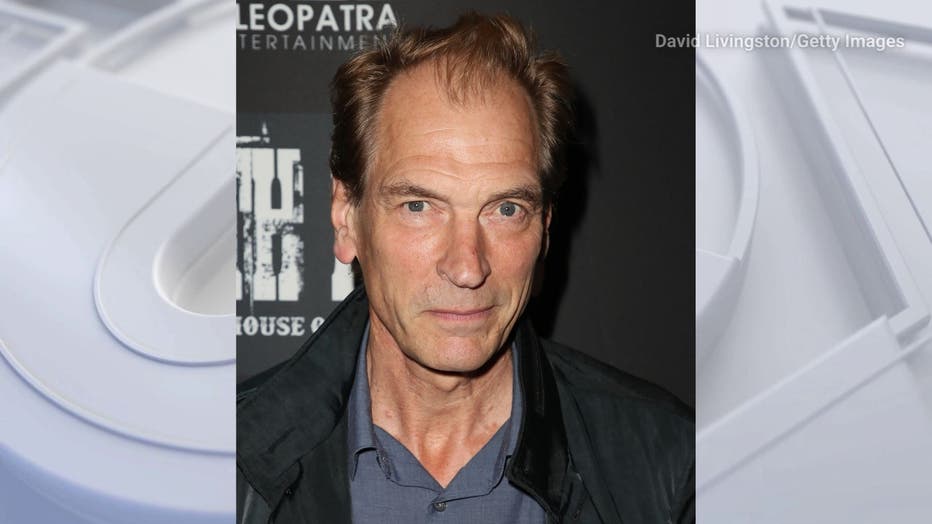 David Livingston/Getty Images
Due to the recent winter storms and fear of avalanches, ground crews were pulled from the search Saturday evening, deputies said. Since then, the San Bernardino County Sheriff's Office have used helicopters and drones in search for Sands.
Civilians are asked to stay away from the area. This comes as two hikers fell to their deaths during icy, wintry conditions. Prior to the news of Sands' disappearance, deputies have responded to 14 other rescue missions on Mt. Baldy and the surrounding area over the last four weeks.
PREVIOUS COVERAGE: 'Extremely dangerous' conditions on Mt. Baldy prompt warning to even the most experienced hikers
With the recent disappearance cases, deputies are urging even the most experienced hikers to avoid the area.
Sands have also starred in other films including Warlock (1989), Naked Lunch (1991) and The Medallion (2003).