Richard Moll, who found fame as a bailiff on the sitcom 'Night Court,' dies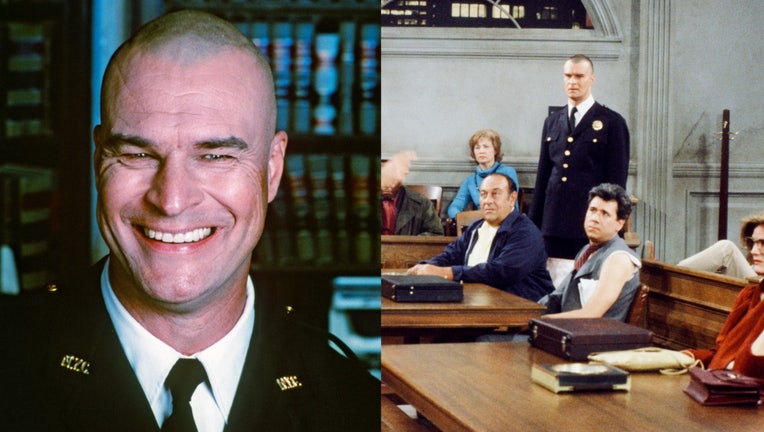 article
NEW YORK - Richard Moll, a character actor who found lasting fame as an eccentric but gentle giant bailiff on the original "Night Court" sitcom, has died. He was 80.
Moll died Thursday at his home in Big Bear Lake, California, according to Jeff Sanderson, a family spokesperson.
Moll played "Bull" Shannon on NBC's "Night Court" from 1984-1992 alongside stars Harry Anderson and John Larroquette. His character formed a close friendship with the court's other bailiff, Roz Russell, played by Marsha Warfield. Bull was known for his shaved head, catchphrase, "Ohh-kay," and a dim but sweet world view.
After "Night Court" ended, Moll contributed his trademark gravelly voice to various video games and comic book projects like "Batman: The Animated Series" as Harvey Dent and appeared in horror films like "Ghost Shark" (2013) and "Slay Belles" (2018).
He voiced Scorpion on the 1990s' "Spider-Man: The Animated Series" and had small parts in 1994's "The Flintstones," the Arnold Schwarzenegger comedy "Jingle All the Way" and "Scary Movie 2."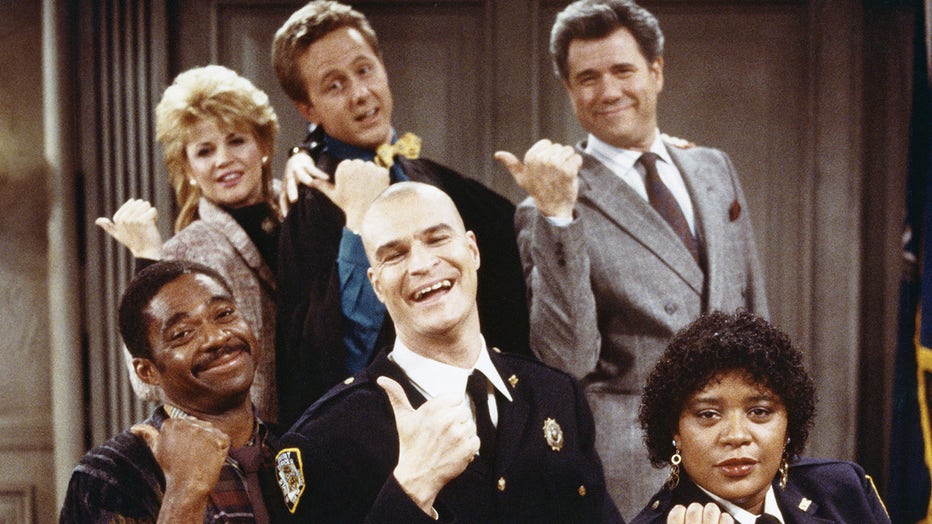 On "Night Court," Markie Post as Christine Sullivan, Harry Anderson as Judge Harold "Harry" T. Stone, John Larroquette as Daniel R. "Dan" Fielding, (bottom l-r) Charles Robinson as Macintosh "Mac" Robinson, Richard Moll as Nostradamus "Bull" Shannon,
He appeared in the 1999 satire "But I'm a Cheerleader" with Natasha Lyonne, and starred in "Thomas Kinkade's Christmas Cottage" opposite Peter O'Toole, Marcia Gay Harden and Ed Asner.
The towering actor — he was 6-feet 8-inches tall — did not join the reboot of "Night Court" starring Larroquette. The original "Night Court" finale ended with his character being abducted by aliens who needed someone tall to reach the things on their highest shelves.
Raised in Pasadena, California, Moll was a history and psychology major at the University of California at Berkeley, and graduated in 1964. He became a deputy probation officer in Alameda County and then worked as the "head of stock in ladies' hosiery" at a San Francisco store.
RELATED: Richard Roundtree, 'Shaft,' 'Roots,' star dead at 81
The idea to pursue acting as a career came when Moll asked himself, "'What do you want to do? Not, 'What should you do?' or 'What are you supposed to do?' And that's when I started to study acting," he told People magazine in 2003.
In 1968, he moved to Hollywood, but what followed was a decade filled with stops and starts. "It took me 10 years to find my way to the bathroom," he told People.
Moll is survived by his children, Chloe and Mason Moll; ex-wife, Susan Moll; and stepchildren Cassandra Card and Morgan Ostling.