Review-bombers can't stop 'The Little Mermaid' from making a box-office splash
Disney's live-action remake of the animated classic 'The Little Mermaid' made a splash at the box office this weekend, pulling in over $115 million over the four-day holiday. 
The movie's success has left some questioning why there are also so many negative reviews online. 
The website IMDB.com issued a warning just after the film's release, saying their rating system detected unusual voting activity.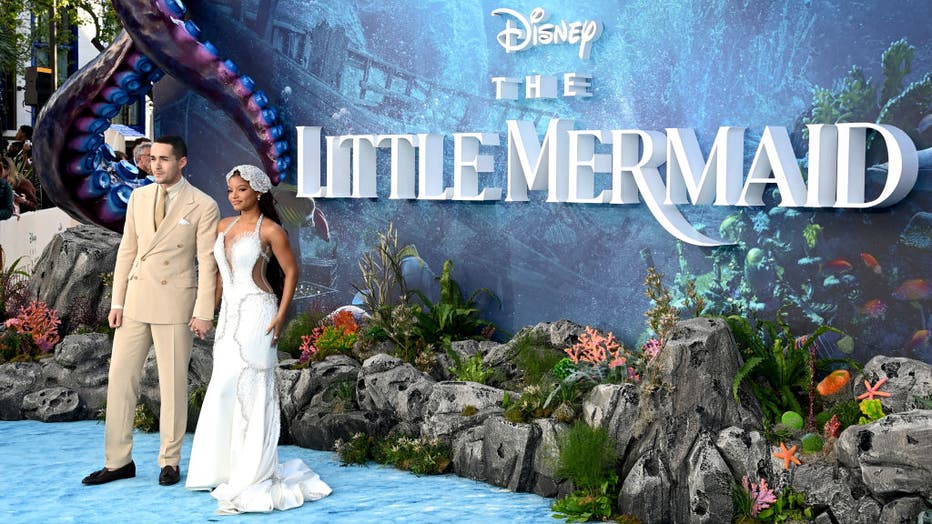 Jonah Hauer-King and Halle Bailey attend the UK Premiere of "The Little Mermaid" at Odeon Luxe Leicester Square on May 15, 2023 in London, England. (Photo by Dave J Hogan/Getty Images)
"In Europe, there has been some very strange goings-on," said Rob Shuter, and entertainment reporter and the host of the "Naughty but Nice" podcast. "We've noticed that in Europe, lots and lots of bad reviews have been popping up and now people are saying this is very suspicious and maybe even they are being produced and written by bots, by artificial intelligence."
It's not the first time the film generated online controversy. When the trailer was released, actress Halle Bailey, who plays Ariel, faced racist bullying on social media.
According to Shuter, when the film was announced with a black woman playing the role of Ariel, there was an enormous surge of social media concern, bigotry, and racism directed towards the film. 
However, while The Little Mermaid may be a victim of review bombing, it's also on track to have one of the highest Memorial Day weekend openings ever.