Reporters from across the globe gather in New York City after Trump's indictment
It's the story heard "around the world", the historic indictment of former President Donald Trump. 
In the wake of the news, the world is responding and reporting. 
Tents lined up all the way down the street in front of the New York Criminal Courthouse, with journalists from all over the world. 
One of those reporters is Emelie Svensson from Sweden. 
"There's a huge interest in Sweden right now. We've been hearing talks of these indictments connected to January sixth secrete documents at Mar-a-Lago for months now," she told FOX 5 New York. 
That interest, she said, involves the larger implications this case has on Sweden and other European countries.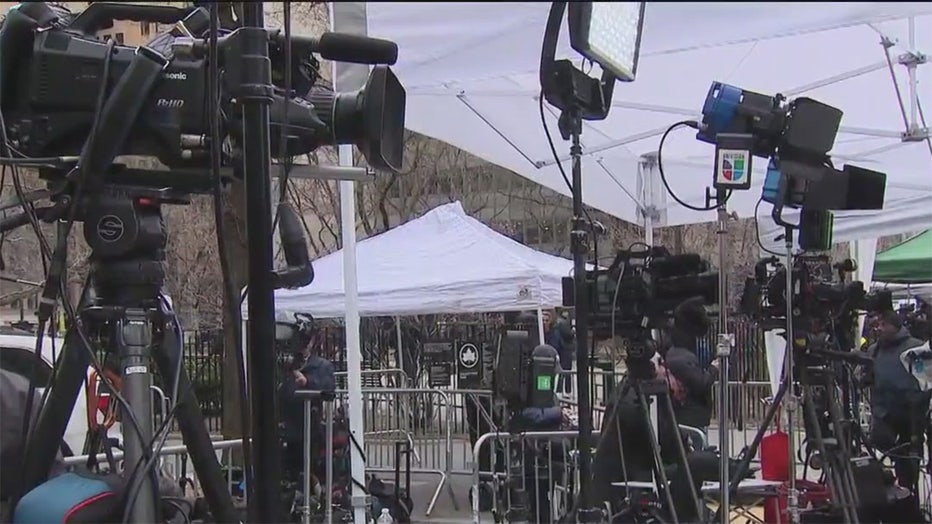 "We see it in Sweden, these kind of culture war issues, we see them being copied, straight from the U.S," Svensson added. 
German reporter, Bastian Brauns, said those "culture wars" are also something people back home are watching. 
"I think people in Germany are maybe concerned what could happen to society here because it's a cliché I know but it's a divided society and the opinions about the indictments are very controversial," Brauns said. 
RELATED: Trump to be arraigned Tuesday without handcuffs, sources say
Of course, since the beginning of his presidency, the world has watched Trump.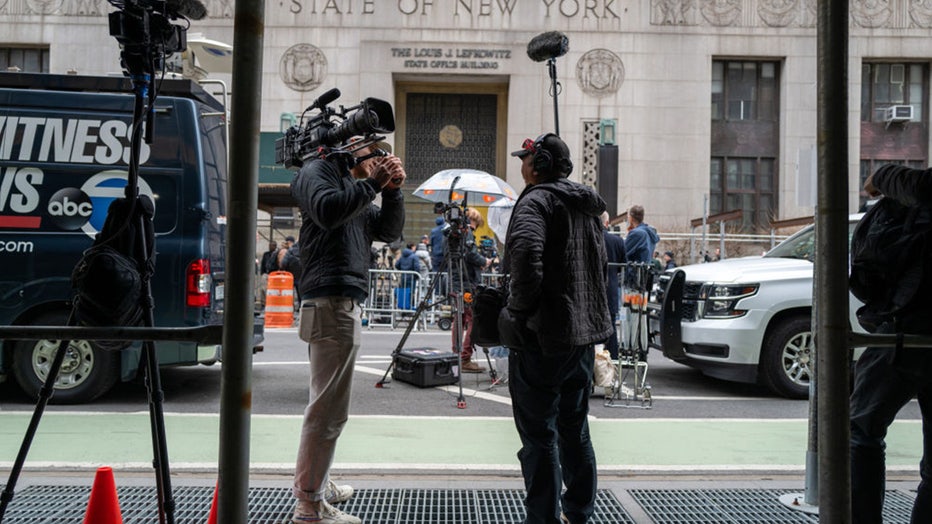 FILE - Media gather outside of New York County Criminal Courthouse as the nation waits for the possibility of an indictment against former president Donald Trump by the Manhattan District Attorney Alvin Bragg's office on March 27, 2023 in New York Ci (Spencer Platt/Getty Images)
"It's been quite big news in Japan. And we have been reporting about the indictment since Trump tweeted he would be arrested. From that day on, the news has been very big in Japan," said Satoshi Masuo from the Tokyo Broadcasting System. 
Foreign journalists said it's the possibility that Trump becomes the GOP frontrunner again, which is heightening interest even more in their prospective countries. 
"Usually it's always very important what happens in U.S. in Italy. They are very close allies, all the issues in the war in Ukraine, so it's always been. But of course, Mr. Trump, haha, well, attracts attention more than everybody else!" said Claudio Pagliara, RAI's chief correspondent.