Remains of Colorado missing mom Suzanne Morphew found three years after disappearance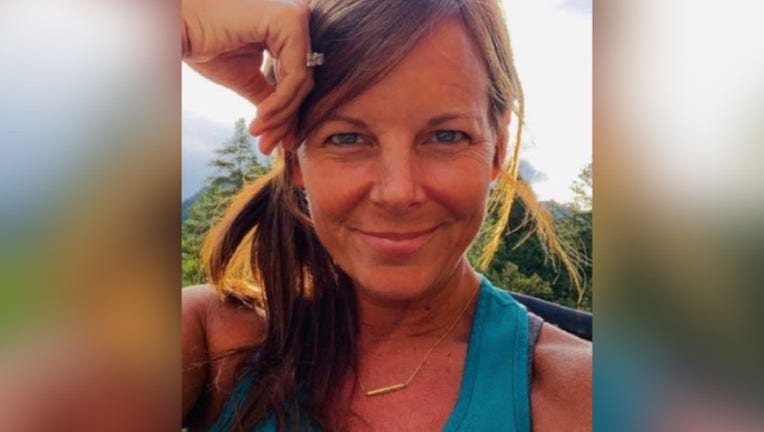 article
The remains of Suzanne Morphew have been found and positively identified as the Colorado missing mom last seen over three years ago, according to the Colorado Bureau of Investigation.
Morphew, 49, vanished during a bike ride in Colorado on Mother's Day in 2020.
The CBI on Wednesday said that Morphew's remains were found in Saguache County, located in the Southwestern part of the state.
"While this case has garnered attention from around the world, it has touched our community and the sheriff's office deeply," said Chaffee County Sheriff John Spezze. "We have never stopped our investigation and will continue to follow all leads in pursuit of justice for Suzanne."
SUZANNE MORPHEW'S FRIEND SLAMS $15M LAWSUIT FROM MISSING WOMAN'S HUSBAND AS 'BOGUS'
Officials said no press conference is currently planned.
"Although locating Suzanne's remains is a critical component of this investigation, and for her family, we are left with many more questions than answers, and it would be a disservice to conduct a news conference at this time," Spezze said.
No arrests have been made, according to the CBI.
Fox Nation's "Crime Stories" host Nancy Grace told Fox News Digital, "I believed this day would come. Like many, I feel deep sorrow and at the same time, deep anger. There is only one thing to do...seek justice for Suzanne."
CLICK HERE FOR MORE TRUE CRIME FROM FOX NEWS
Prosecutors initially alleged that her husband Barry Morphew murdered his wife after she made a decision to leave him, but later asked a judge to drop and dismiss the murder charges in April 2022.
Text messages from Suzanne released in June suggest she was having affairs while still together with Barry.
In a March 7, 2020 text message to Jeff Libler, described by the Denver Gazette as a high school flame, Suzanne wrote: "Nobody loves you...like the way I do. I crave time with you. I crave the feeling I get when we connect. Physically or emotionally. You're my guy. Always."
MISSING SUZANNE MORPHEW'S HUSBAND SEEKS $15M AFTER MURDER CHARGES DROPPED
Iris Eytan, Barry's attorney, said at the time her client "did not know" about Suzanne's "two-year" affair with Libler, who she claims hasn't been "fully investigated" by law enforcement.
The texts also revealed Suzanne believed her husband was having an affair in an April 24, 2020 text to Barry.
"Oh, I'm sure your mistress has you all happy now so you can say you love me but bully me when you're with me… yea that's love," she said to Barry over text.
In March 2020, Suzanne texted Barry saying they needed to "figure this out civilly."
CLICK HERE FOR THE FOX NEWS APP
Morphew filed a lawsuit against prosecutors on May 2, with his lawyers arguing that he "suffered the indignity of being wrongfully arrested, jailed and prosecuted for a crime he did not commit."
11th Judicial District Attorney Linda Stanley told Fox 31 Denver in a statement the "potential filing of a complaint against an attorney is not equivalent to the attorney engaging in any misconduct" and "anyone can file a complaint against a lawyer with the Office of Attorney Regulation Counsel."
Fox News' Audrey Conklin contributed to this report. Read more of this story from FOX News.