Cardi B, Offset team with McDonald's for Valentine's Day meal for two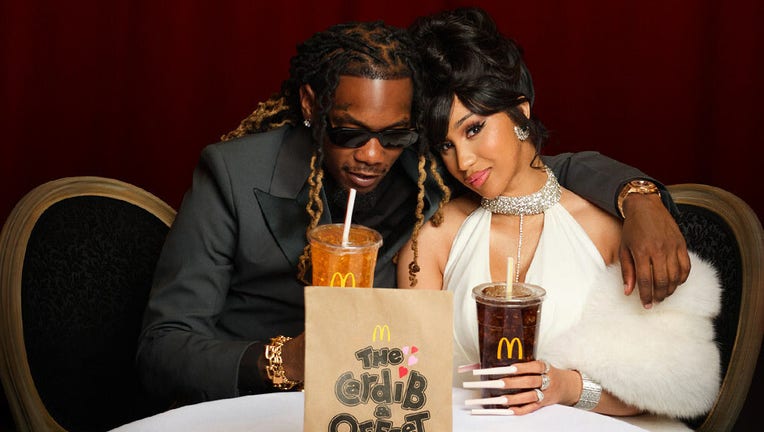 article
CHICAGO - Rappers Cardi B and Offset are sharing their love for Valentine's Day by launching their own McDonald's meal for two. 
It's the first-ever celebrity duo meal for the fast-food chain. The meal can be shared with a plus-one, best friend or anyone else. 
The Cardi B meal includes a  cheeseburger with BBQ sauce and a large Coca-Cola. The Offset meal comes with a Quarter Pounder® with cheese and a large Hi-C® Orange Lavaburst. Orders will also come with a large order of french fries and an apple pie to share.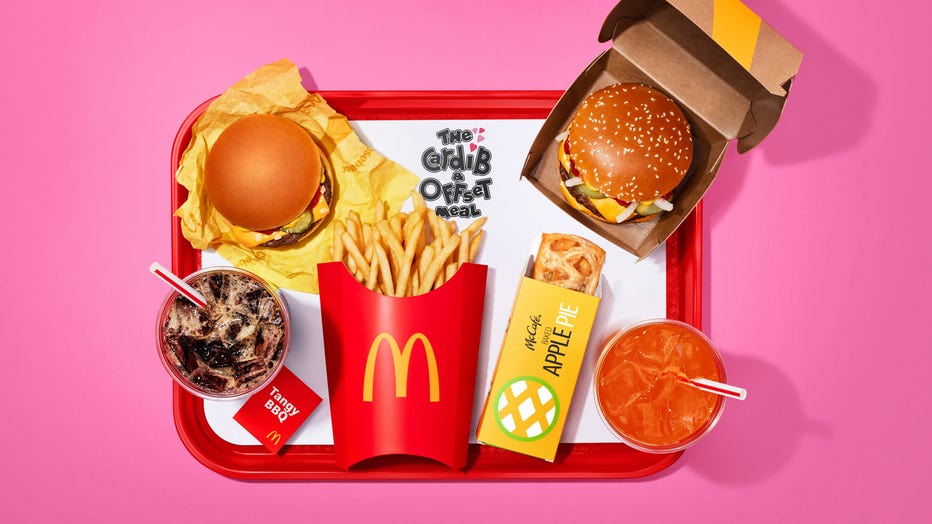 The Cardi B & Offset Meal features the couple's go-to orders, plus a few items to share.
The entire Cardi B & Offset Meal package will be available starting Feb. 14. at participating locations. 
"Let me tell you, McDonald's is date night done right," Offset said in a news release. "It doesn't have to be all boujee. Get your date, grab some good food, and have fun, that's it." 
RELATED: Subway plans shake up with phase out of pre-sliced meats
"Whether it's going for a date night or grabbing a bite after late-night studio sessions… I'm always asking Offset to take me to McDonald's," Cardi B added. "And now, Offset and I have a meal named after us! I want all my fans to try it – especially with that BBQ sauce."
The meal will also be served in special package that features a throwback Valentine's Day card.
This story was reported from Los Angeles.