Prominent patrol leader in NYC Orthodox Jewish community sentenced to 17 years for raping teenager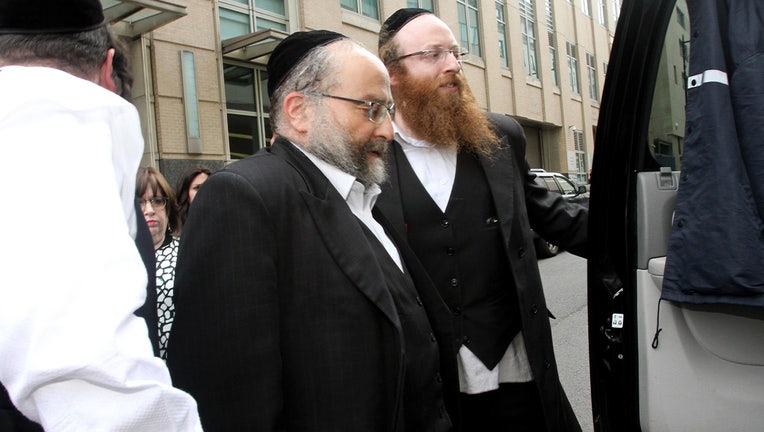 article
NEW YORK (AP) - The founder of an influential anti-crime group was sentenced to 17 years in prison Wednesday for raping a teenage girl placed in his care as a result of his prominent position in Brooklyn's Orthodox Jewish community.
Jacob Daskal, 64, pleaded guilty earlier this year to charges in federal court in Brooklyn that he groomed and sexually abused a 15-year-old after she moved in with him and his wife to escape a troubled family situation.
At an emotional sentencing on Wednesday, Daskal begged for forgiveness, expressing his "overwhelming regret" for his actions while dozens of his supporters, including eight of his adult children, sat weeping and praying in the packed courtroom.
At the time of the sexual abuse, Daskal led the Borough Park Shomrim Society, a volunteer crime patrol group with close ties to the New York Police Department. It is one of several private organizations that serve as a de facto police force within the city's insular Orthodox Jewish neighborhoods.
Daskal was introduced to the girl in 2017 by her relatives, who were seeking guidance from the Shomrim about how to address ongoing family issues. The 15-year-old initially moved in with Daskal and his wife in Brooklyn and was later moved to their summer home in South Fallsburg, New York, roughly three hours north of the city.
In each location, Daskal subjected her to "nightly rape sessions," according to a statement written by the victim and read aloud in court by a prosecutor, Erin Reid. The teenager initially looked up to Daskal as a "savior and father figure," the statement said, adding that he violated that trust by convincing her that sex was in her "best interest."
When she told a friend, Daskal threatened her, according to prosecutors, repeatedly mentioning that he "had police protection and was a 'big' guy in the Jewish community." At one point, he asked her to sign a letter affirming that the sexual abuse was "therapy," prosecutors alleged.
Daskal was caught after the victim disclosed the abuse to a mentor in 2018, who helped her report it to police.
"The defendant was a man with immense power in his community," said Brooklyn Federal Judge Nicholas Garaufis.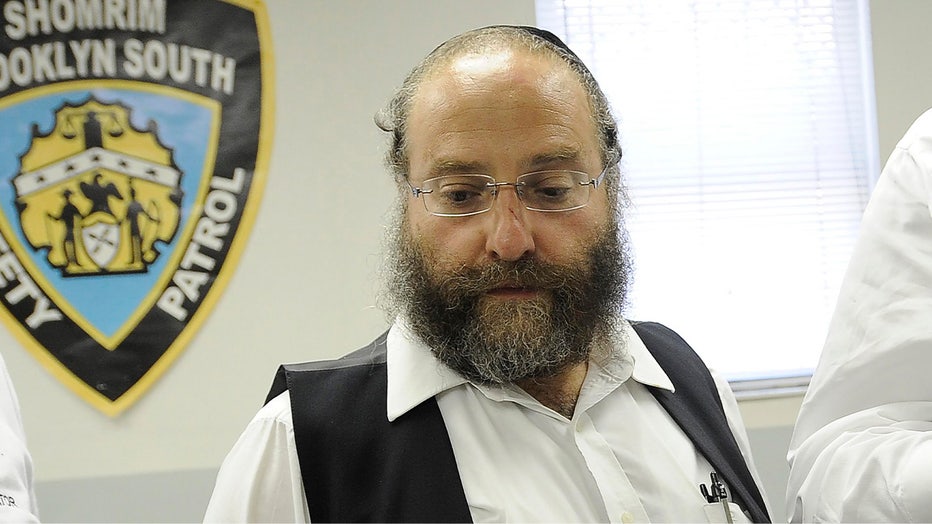 Jacob Daskal, member of the Brooklyn South Safety Patrol or " Shomrim" in Borough Park is pictured on July 26, 2011. (Linda Rosier/New York Daily News/Tribune News Service via Getty Images)
In his own sentencing memo, Daskal touted his role as founder of the Borough Park Shomrim. He said he enjoyed being the "go-to guy for community members needs and concerns, and the NYPD."
Shomrim groups operate in several of New York's Orthodox Jewish neighborhoods, deterring street crimes, responding to distress calls, and acting as liaisons between the city's police departments and a predominantly Yiddish-speaking population with specific cultural customs.
They have also faced allegations of vigilantism and discriminatory practices against Black residents who live alongside the city's Orthodox enclaves. For some critics, they are seen as a powerful barrier to reporting sex crimes within the close-knit religious neighborhoods.
"Everything about this case is emblematic of the way the Orthodox community handles sexual abuse more widely," said Asher Lovy, a director of the group Zaakah, which fights sexual abuse in the Orthodox Jewish community. "I think the only lesson the community learned here is that they have to do a better job of covering it up."
Before the sentencing, Judge Garaufis appeared to address those in the courtroom, noting that family, friends, and clergy who looked the other way at Daskal's crimes were "morally at fault" as well.
"I find myself wondering how the defendant's hideous crime could go on for so long without someone stepping in," he said. "The community has to take responsibility."
Outside the courtroom, many who came to support Daskal expressed disgust with the sentence. A scuffle broke out between Daskal's supporters and an advocate for sexual abuse victims.
An attorney for Daskal declined to comment.