NYC officials downplay Prince Harry, Meghan's 'near catastrophic' chase
NEW YORK CITY - The Duke and Duchess of Sussex are no strangers to flashing lights, cameras and paparazzi, but Tuesday night, the couple claims to have been followed out of a charity event by hoards of photographers, leading to a wild car chase that could have turned, in the words of a spokesperson, "catastrophic."
It went down after Harry, Meghan and her mother left the Women of Vision awards ceremony in Midtown, where Meghan was an honoree.
After getting into their private SUV, TMZ executive producer Charles Latibeudiere said, things took a turn for the worse.
Timeline of events
"They left the theater at around 10 p.m. and that's when the really intense part of this chase happened. They, as they described it, were followed by anywhere from six to eight different vehicles," Latibeudiere explained.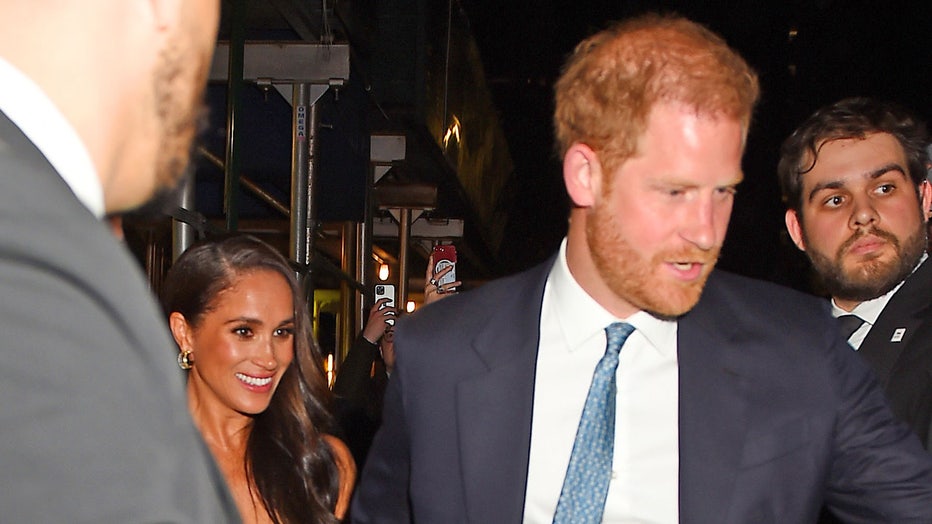 Meghan Markle, Duchess of Sussex and Prince Harry, Duke of Sussex are seen on May 16 in New York. (Photo by MEGA/GC Images)
According to People Magazine, the three were en route to a friend's private residence and didn't want to compromise their location.
As they made their way along the FDR Drive assisted by security, Meghan and Harry's spokesperson said paparazzi "relentlessly" followed, resulting in "multiple near collisions involving other drivers on the road, pedestrians and two NYPD officers." A witness corroborates that.
RELATED: Prince Harry, Meghan involved in 'near catastrophic' paparazzi chase, spokesperson says
"When they were leaving, the way they chased the car, it just reminds you of all the other scenes you've seen in the past, with Prince Harry's mother," she offered.
Taxi driver speaks out
The Duke and Duchess took refuge at the NYPD's 19th Precinct until they hailed a taxi, driven by Sukhcharn Singh, who goes by "Sonny."
"I see a guy in a suit hailing me, and he said, 'Do you need a fare?' And I said, 'Of course, why not?' He told me, 'Pull over to the side,' so I pulled over to the side, and a couple of minutes later I see three people out of a black SUV hop into my cab. Paparazzi just came and just started bombarding the car with flashes and everything else," Sonny recalled.
RELATED: 'They looked nervous': NYC cab driver recalls his drive from royals' paparazzi frenzy
For some, it brought back memories of the tragic crash that killed Prince Harry's mother, Princess Diana, in 1997.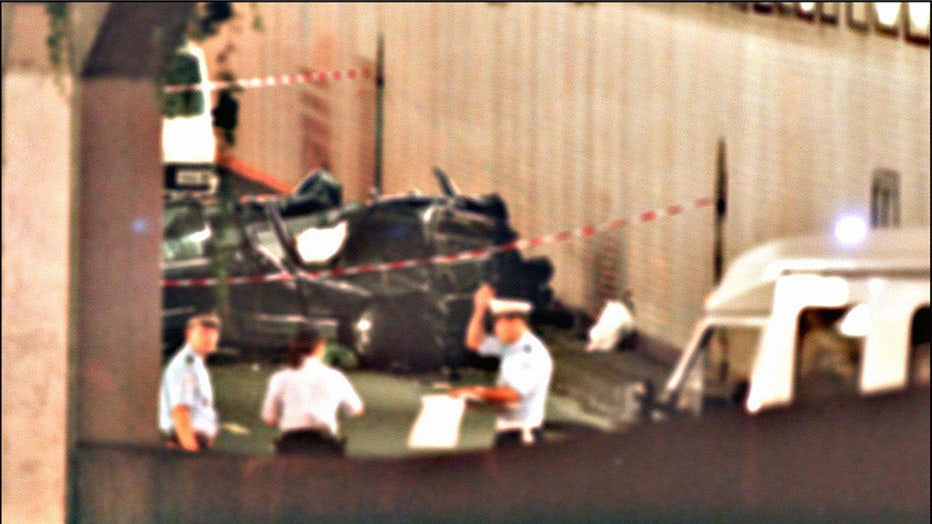 The wreckage of Princess Diana's car lies in a Paris tunnel. (Photo credit should read JACK GUEZ/AFP via Getty Images)
The accident happened in Paris after she was chased down by swarms of paparazzi.
"Anything to do with car chases or photographers following them is gonna be profoundly emotionally impactful for Harry," Jack Royston, a senior royals reporter at Newsweek, added.
New York City officials respond
The NYPD said in a statement: "The Duke and Duchess of Sussex arrived at their destination and there were no reported collisions, summonses, injuries, or arrests in regard."
Mayor Eric Adams expressed doubts about some details of the story, but called the whole incident "reckless' and "irresponsible."
"I find it hard to believe that there was a two-hour high-speed chase," Adams mentioned during a press conference. "We have a lot of traffic, a lot of movement, a lot of people using our streets. Any type of high-speed chase that involves something of that nature is inappropriate."