'Praying for his recovery': Brooklyn bishop reacts to pope's hospitalization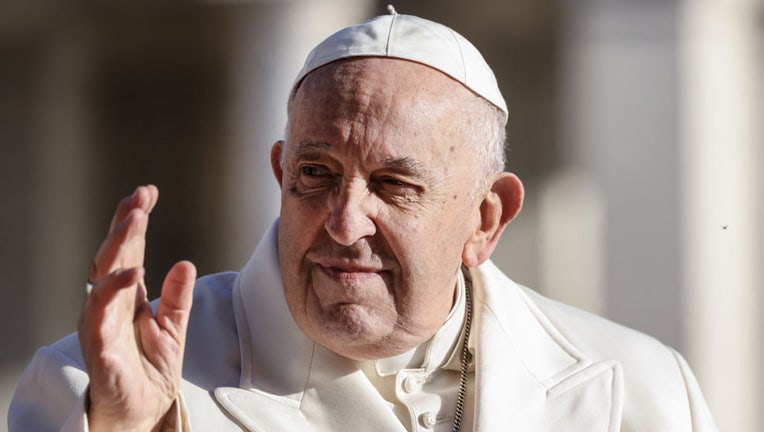 article
Pope Francis was hospitalized with a respiratory infection Wednesday after he experienced difficulty breathing in recent days. He will remain in the Rome hospital for several days of treatment, the Vatican said. 
The 86-year-old pope doesn't have COVID-19, spokesman Matteo Bruni said in a statement, according to the Associated Press. 
The Pope's hospitalization immediately raised questions about his overall health and whether he will be able to celebrate Holy Week events that begin Sunday. 
Francis, who had part of one lung removed when he was a young man, appeared fine during his weekly general audience earlier today in St. Peter's Square. 
He rode around in the "popemobile" as usual, kissing babies and greeting the faithful, but his face did show some obvious signs of discomfort while getting in and out of the vehicle. 
He was scheduled to celebrate Palm Sunday this weekend, the start of Holy Week observances leading up to Easter. 
"If Pope Francis isn't available during Holy Week for the services, then one of the Cardinals, one of the senior Cardinals in the Vatican would lead the particular devotions and the masses," Bishop Robert Brennan of the Diocese of Brooklyn told FOX 5 New York. 
"Prayers are being offered, I'm sure, all around the world right now praying for his recovery," he added. 
President Joe Biden asked Americans to say a prayer for the Pope.
Biden, at the start of an Oval Office meeting with President Alberto Fernández of Argentina, told reporters he had just learned of Francis's health problems and said he was concerned about his dear "friend."