Pollos Mario in Queens, celebrates Colombia's historic run to the quarterfinals
QUEENS - In the heart of Jackson Heights, Queens, beneath the rumble of the elevated 7 train, it's Roosevelt Avenue – a bustling section of the city with vibrant diversity, where cultures intertwine, and the energy of the streets is infectious. 
This patch of the city has come to be known as "Little Colombia" because of the thriving Colombian community located here.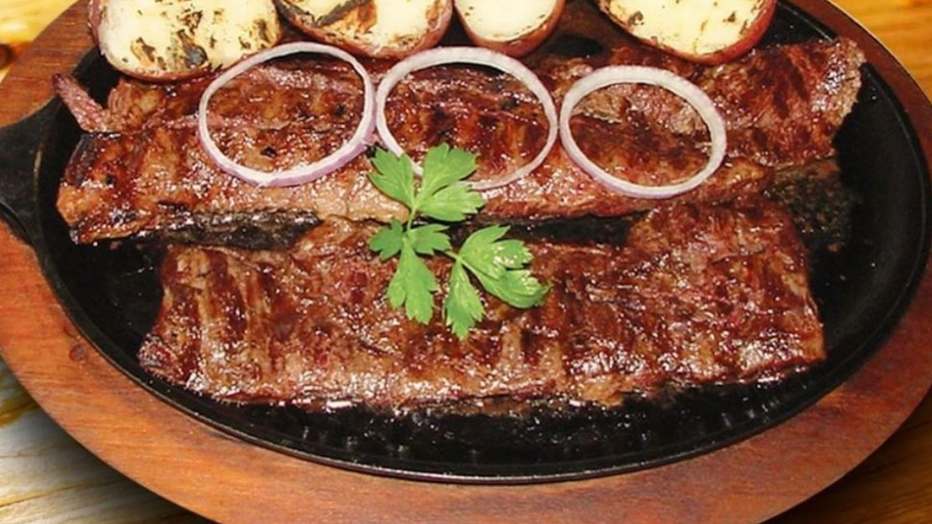 Grilled Skirt Steak – ENTRAÑA
At the center of it all is Pollos Mario, a restaurant very important to the transformation of this community.
"This has been here for a long time," Giancarlo Franco said of his family's restaurant. His father, Oscar Franco, a Colombian immigrant, established the business back in 1990 when the area was still predominantly Italian. 
RELATED: Women's World Cup: Sweden beats Japan to advance to semifinals | August 11, 2023
RELATED: Bob Marley's daughter crowned 'fairy godmother' of Jamaican women's soccer team
Pollos Mario restaurant
With determination and a secret family recipe for succulent rotisserie chicken, Oscar turned an ordinary two-story building into a beloved neighborhood institution.
The Franco family's story reads like a modern version of the American Dream. Oscar arrived in Queens in 1979 at the age of 17 with not much to his name. He started his journey just a couple of blocks away from the restaurant's location, working at a nightclub.
Secret Colombian family recipe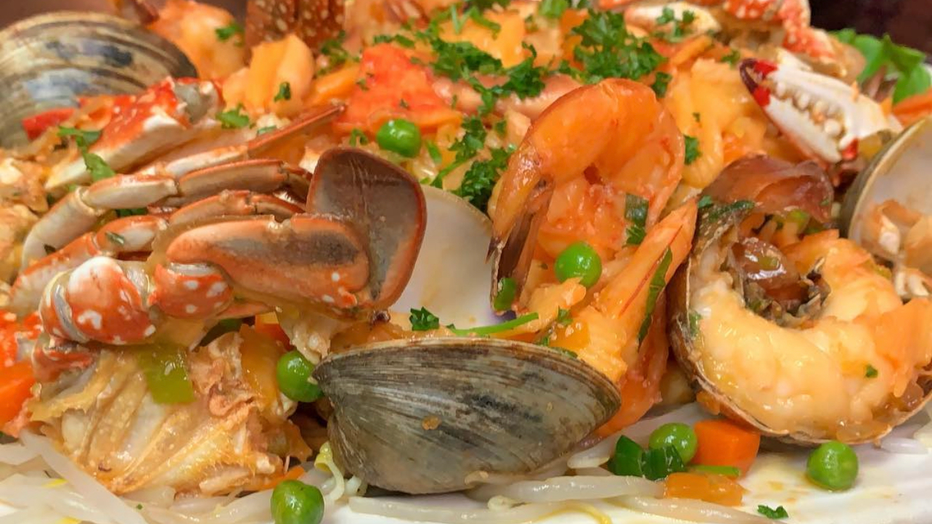 Sauteed Seafood Platter – SALTEADO DE MARISCOS
Walking into Pollos Mario now is like stepping into a slice of Colombia. 
I found the chicken cooked to perfection with a secret blend of spices. Giancarlo says it's a well-guarded family recipe. The chicken was typically served with a side of rice and beans, a Colombian classic, and accompanied by corn cakes and the ever-present avocado in the salad.
The menu has expanded over the years, from juicy steaks to succulent salmon. It's not just locals who fell in love with the place; the restaurant's reputation has grown, leading to the opening of additional locations across the city, in New Jersey, and on Long Island.
RELATED: Cancer survivor Linda Caicedo to make Women's World Cup debut for Colombia against Korea Republic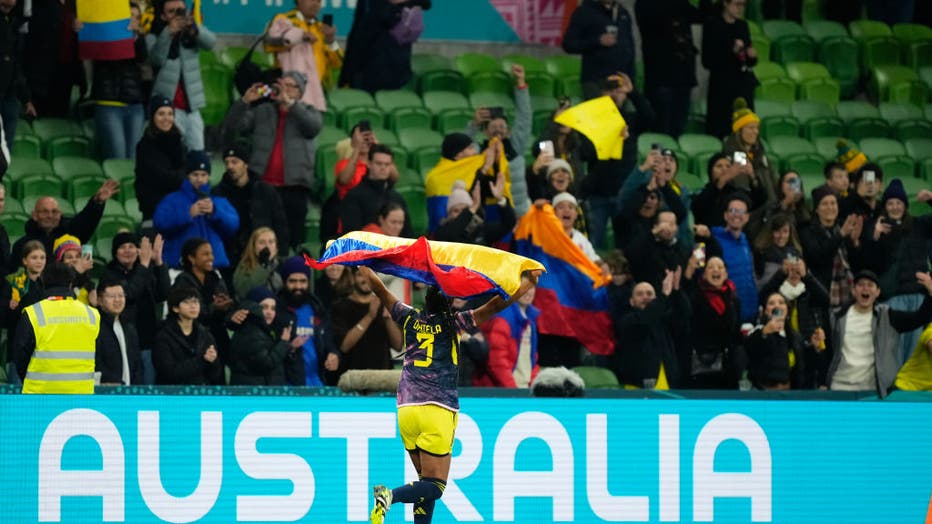 Daniela Alexandra Arias Rojas of Colombia and America de Cali celebrates victory after the FIFA Women's World Cup Australia & New Zealand 2023 Round of 16 match between Colombia and Jamaica at Melbourne Rectangular Stadium on August 8, 2023 i
Little Colombia
"When people come into our restaurant, we get people from all different types of cultures, and we try to make them feel as if they were in a mini Colombia," Giancarlo said.
Recently it's also become a spot to catch a Women's World Cup game as Colombia made a historic run to the Quarterfinals.
"The first time in history is just amazing to us. And here in soccer in general, if there's a game or anything, these streets are filled with people who are in jerseys," Giancarlo said.
The restaurant now stands as an example of the evolution of this neighborhood that continues to evolve its cultural diversity, expanding even further.
"A variety of Colombians, Ecuadorians, and Venezuelans (are) here in Jackson Heights and Astoria, and more towards Woodside. It's like everyone kind of just knows to come here."