Police hunt for gun theft suspect with manifesto for Trump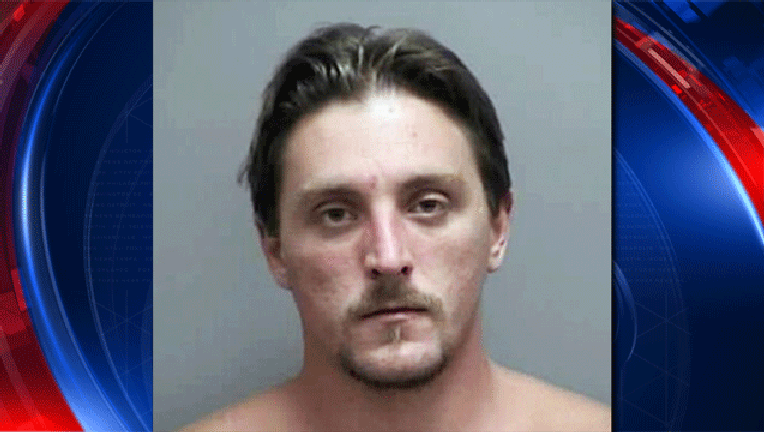 article
JANESVILLE, Wis. (AP) - The hunt continues Monday for a man suspected of stealing firearms from a Wisconsin gun store who sent an anti-government manifesto to President Donald Trump and has threatened to carry out an unspecified attack, sheriff's officials said.
Joseph Jakubowski, 32, has been missing since Tuesday, when authorities believe he stole a large quantity of handguns and rifles from the store in Janesville, 70 miles (110 kilometers) southwest of Milwaukee. He also acquired a bulletproof vest and helmet, and a burned vehicle registered to him was found nearby.
Concerns ramped up late last week when a friend of Jakubowski gave a copy of the 161-page manifesto to police and said the suspect had also sent it to the White House. The Rock County Sheriff's Office said Jakubowski also expressed anti-religious views in the document, and increased patrols near churches in the area Sunday.
"When you look at the document that he wrote, it's really a long laundry list of injustices he believes that the government and society and the upper class have put forth onto the rest of the citizens," Sheriff Robert Spoden said last week.
It is not clear if the White House has received Jakubowski's manifesto.
Investigators say Jakubowski has made no specific threat. He remains at large Monday morning, according to Rock County sheriff's dispatcher Jenna Winiarski.
The sheriff's office said in a statement Sunday night that it had contacted school districts to inform them that Jakubowski is still on the run so they can make decisions on any precautionary measures. Many Rock County schools are on spring break this week.
About 150 local, state and federal law enforcement officers and support personnel are involved in the hunt for Jakubowski, the sheriff's office said. Investigators said they have followed up on more than 300 tips and leads in the manhunt, and federal authorities are investigating any leads developing outside the area.
Jakubowski has had several run-ins with law enforcement over the years. Most were for traffic violations, though he has previously resisted arrest and once tried to disarm an officer, said Janesville Police Chief David Moore.