Diddy clarifies $5K daily royalty payments to Sting for '90s hit "I'll Be Missing You"
Few can deny that 26 years ago, artist Sean Love Combs', better known as P. Diddy or Diddy, "I'll Be Missing You," featuring Faith Evans, was a hit. 
As a matter of fact, the song is still ranked No. 1 on Billboard's Greatest of All Time Songs of the Summer chart. 
It's the equivalent to last year's song of the summer, "As It Was" by Harry Styles. 
But when we played the first few bars of Diddy's tribute to Brooklyn's own Notorious B.I.G., for New Yorkers, it still echoes decades later.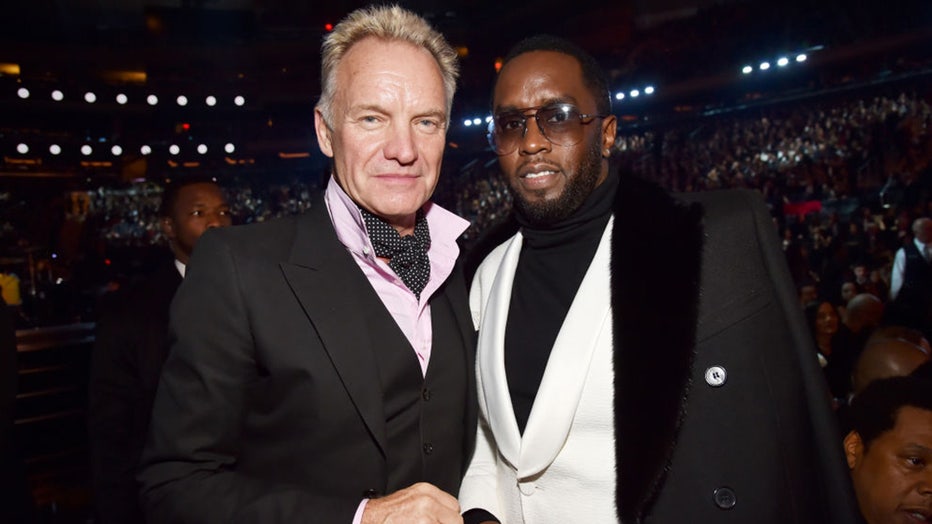 FILE - Recording artists Sting and Sean "Diddy" Combs attend the 60th Annual GRAMMY Awards at Madison Square Garden on Jan. 28, 2018, in New York City. (Kevin Mazur/Getty Images for NARAS)
Depending on the generation though, another hit comes to mind, the 1983's song of the summer by The Police. 
They sound so similar because Diddy sampled the Police's "Every Breath You Take," written by their frontman and bassist, Sting. 
The price tag of that sample has people talking after a 2018 Breakfast Club interview resurfaced on Twitter. 
"Is it true that Diddy has to pay you $2,000 a day because he didn't have permission to sample 'Every Breath You Take?'" radio host, DJ Envy, asked Sting. 
"Yeah, for the rest of his life," Sting replied. 
Diddy clarified the price tag in a tweet this week saying, "Nope. 5k a day. Love to my brother @OfficialSting!" 
That $3,000 daily difference takes Diddy's annual cost of copyright infringement from roughly $1.2 million to more than $1.8 million. 
"If you use a sample and you don't get it properly licensed, then you're infringing on the copyright of the original recording and also the original composition, so you could be liable for copyright infringement," Cassandra Spangler, an entertainment attorney, told FOX 5 New York. 
She believes Sting and Diddy may have worked out their own deal but doubts he's paying the Rock and Roll Hall of Famer out of his own pocket. 
"I think it's more likely that the song is so popular that the royalties that are generated amount to $5,000 a day being paid to Sting," said Spangler. 
Regardless of the payments, Sting maintains that he and Diddy are friends. 
"We're very good friends now," Sting shared in the interview. 
"Good for Sting. Yes. Diddy's got it," a fan weighed in.