Oklahoma triple murder-suicide: Mom, 39, kills 10-month-old baby boy, 6-year-old son and 11-year-old daughter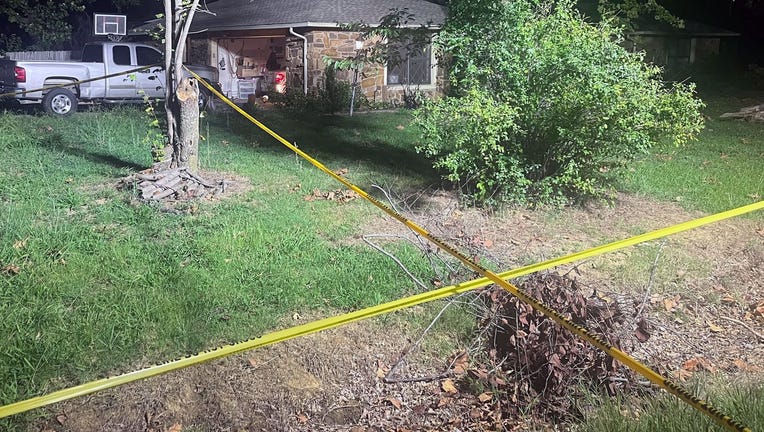 article
Oklahoma Investigators have identified the woman believed to have killed her three children and then herself after an hourslong standoff with police in Verdigris on Thursday. 
Brandy McCaslin, 39, shot and killed her children before shooting herself, the Oklahoma State Bureau of Investigation (OSBI) said. 
The triple murder-suicide happened in the small town just northeast of Tulsa. At around 4 p.m. on Thursday, police officers on patrol noticed fireworks erupting outside a home near East Dogwood Court and Cypress Street, according to OSBI. 
The officers went to investigate and discovered an armed and barricaded woman in the residence. 
OKLAHOMA MOTHER AND 3 CHILDREN DEAD AFTER HOURSLONG STANDOFF, POLICE SAY
OSBI officials said the offices tried to make contact with the woman and that's when the standoff began. 
Police called for backup, and multiple responding agencies were outside the home for the next three hours, including a SWAT team from the Cherokee Nation.
After no response, officers entered the home and discovered McCaslin and her three children dead inside. 
"It was determined that McCaslin shot all three kids and then turned the weapon on herself," OSBI said.
BODYCAM CAPTURES FINAL GUNSHOT FROM APPARENT MURDER-SUICIDE OF NASCAR DRIVER JIMMIE JOHNSON'S IN-LAWS, NEPHEW
The children were 10-month-old Billy Jacobson, 6-year-old son Bryce, and 11-year-old daughter, Noe. 
OSBI did not immediately respond to a request for comment. State bureau agents are working with the Verdigris Police Department in an ongoing investigation.
Neighbors set up a memorial for the children on a tree in front of the house, local news station KJRH-TV reported.
Bill Salwaechter, who lives nearby, said he witnessed the standoff and saw multiple police officers attempt to get McCaslin to surrender. 
HOTEL RESTAURANT SHOOTING IN DOWNTOWN POLISH CITY LEAVES 2 MEN DEAD
"I think it was around 3 p.m., and police officers were here in massive numbers," he told KJRH. "Those are the guys I really feel sorry for, since they have to go through that."
Blake Forsman, whose family lives across the street, said he would often see McCaslin waiting for her children at the bus stop or loading up a truck. 
"I did see the kids come in and off the bus a couple of times," Forsman told the outlet.
He described the house as being in poor condition, with the garage windows shattered, and bikes and toys strewn about the overgrown lawn. Forsman said he had previously done repair work on their fence so their dogs wouldn't get to his. 
"They looked like normal kids," he told KJRH. "They would get off the bus, run inside, ride and bike, just normal kids."
The community is heartbroken. 
"The pitiful part is those kids had nothing to do with it," Salwaechter said. "Now they're gone. Those kids were the future of America."