Ohio 'cave house' reminiscent of 'The Flintstones' hits real estate market for $400K: 'One of a kind'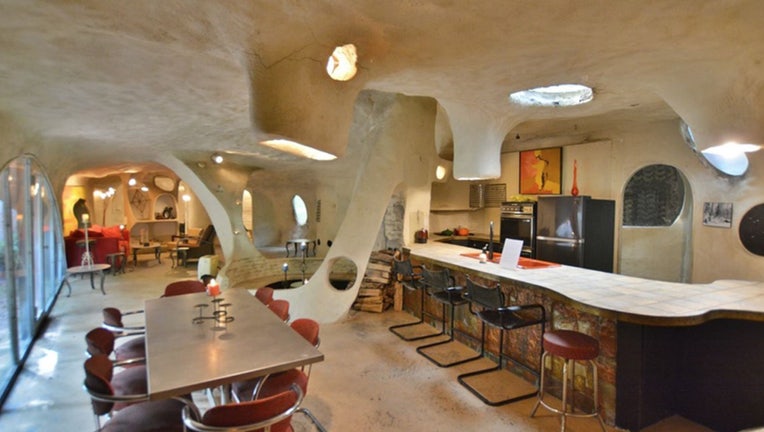 article
Living like "The Flintstones" could be your new reality.
A unique home in Concord, Ohio, which is built into a cave-like sculpture, just hit the real estate market for $400,000.
The 3,597-square-foot house has five bedrooms and three bathrooms tucked within its cave walls.
IOWA SCHOOL-TURNED-MASSIVE MANSION HITS REAL ESTATE MARKET FOR $1.75M
The house also features amenities such as a wood-burning fireplace and a two-car garage — and sits on over an acre of land.
Howard Hanna listing agent Jacqueline Ward gave more details on the property in an interview with FOX Business.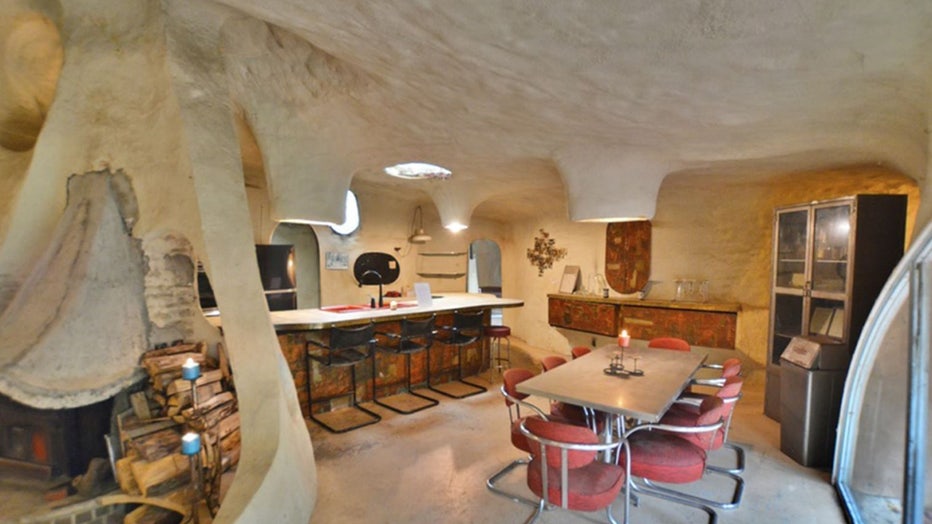 The kitchen and dining room are shown inside the cave house in Ohio.  (Jacqueline Ward / Fox News)
"This was absolutely the most interesting listing I've ever taken on," she said. "And it has a fantastic history to it."
The original owners commissioned the property in 1970, as they were looking for a home that "aligned with their vision" of raising their children.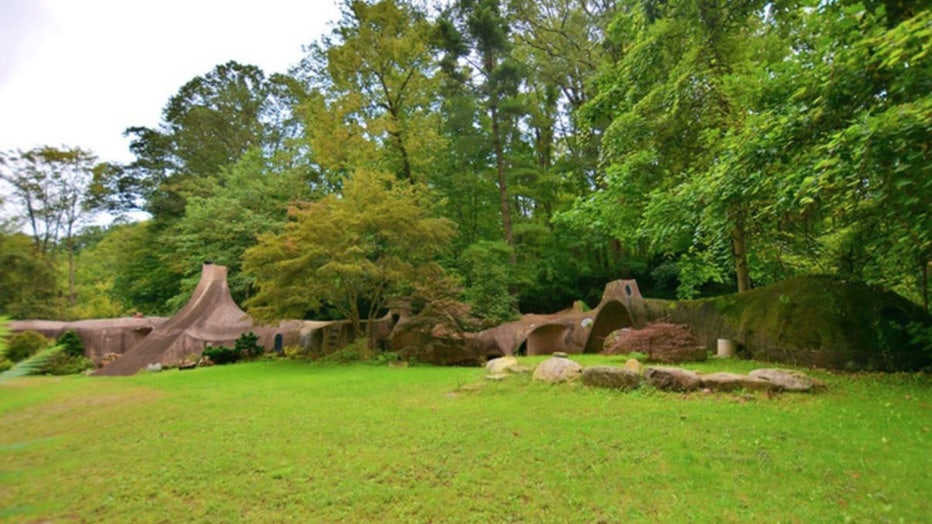 The exterior of the "cave house" in Ohio appears to emerge from the landscape.  (Jacqueline Ward / Fox News)
"So instead of buying or building, they ended up commissioning a sculpture to live in," she said. 
Called "Chant du Cygne," that creation was done by famous sculptor Wayne Trapp — and it's the largest that Trapp has ever made, according to Ward.
ALABAMA HUNTING RANCH SPANNING 1,200 ACRES HITS MARKET FOR A RECORD-HIGH $12.5M
The piece became an "iconic" landmark in the area, Ward mentioned, and has amassed a "level of celebrity."
The home's recognition status has boosted interest from potential buyers, as Ward indicated the ideal owner could use the space for both living and creative purposes.
Listing agent Jacqueline Ward described the property as "one-of-a-kind."  (Jacqueline Ward / Fox News)
"It is priced accordingly for what it is," she said. "It's one of a kind."
She added, "It could have lots of potential income stream if someone chose not to use it as residential." 
Ward said a buyer could use it as a short-term rental or an "immersion space."
CLICK HERE TO SIGN UP FOR OUR LIFESTYLE NEWSLETTER
The "greatest amenity" of the property is the "completely organic" lifestyle it promotes, Ward pointed out.
"All the walls are organically made by hand," she said. "At any time during the day, depending on where the light hits, the room looks different."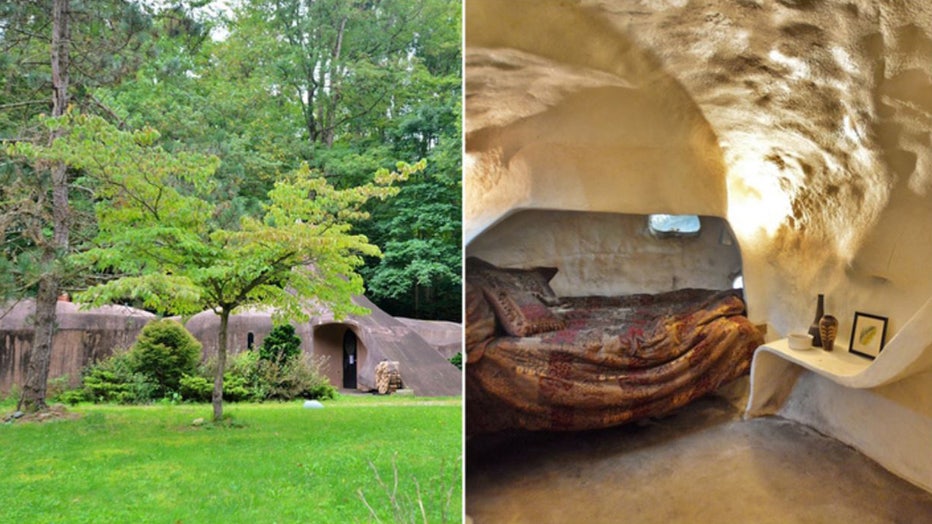 The exterior and an interior bedroom of the Ohio cave house are pictured. "All the walls are organically made by hand," Ward said.  (Jacqueline Ward / Fox News)
"The walls almost look like they move throughout the day, so every day is kind of a unique experience."
She added, "If you're interested in immersion space or art gallery space, or just unique visionary living, this is definitely a property you would want to look into."
GET FOX BUSINESS ON THE GO BY CLICKING HERE
Since the 53-year-old structure requires some restorative maintenance, Ward said she hopes someone "brings it back to its glory."
She added, "It would be fantastic to see someone bring it back to where it was in the 70s."
For more Lifestyle articles, visit www.foxbusiness.com/lifestyle.