78-year-old man shot and killed by NYPD in Brooklyn
BROOKLYN - A 78-year-old man has reportedly died after being shot by police inside his home in Bed-Stuy, Brooklyn on Thursday afternoon.
According to authorities, police responded to the scene on Lewis Avenue after the victim's nephew called 9-1-1 claiming their elderly uncle was inside the home and a burglary was in process. 
When officers arrived, they walked up to the 2nd-floor apartment and knocked on the door. The 78-year-old resident reportedly opened the door with just half of his body visible. Police say the man then raised his left hand, pointing a gun at the officers.
"Officers observed the firearm, they started yelling 'No!' they start retreating. The male raises the firearm up and actually steps out the apartment with the firearm pointed at the officers," said NYPD Chief of Department Jeffrey Maddrey. "The two officers both discharged their weapons, the male was hit numerous times in the body."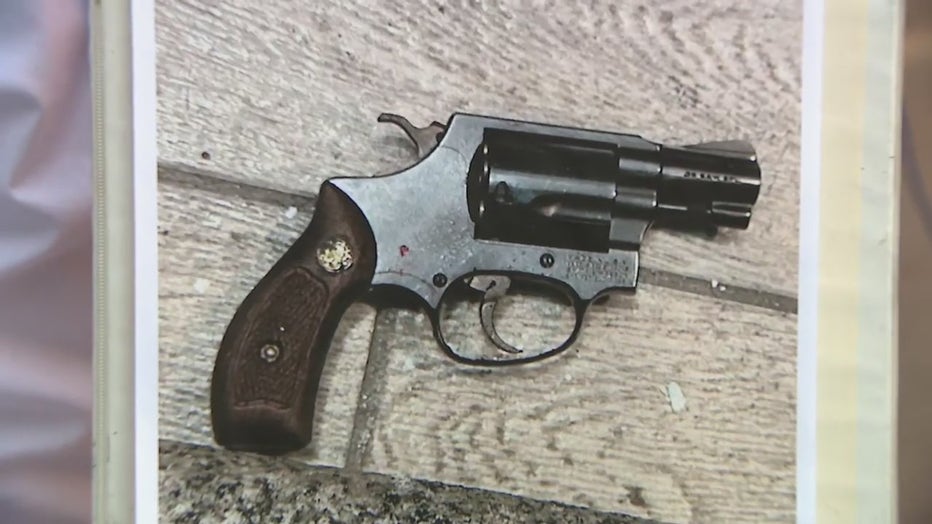 The gun allegedly held by a 78-year-old man who was shot and killed by NYPD officers on Thursday afternoon. 
The 78-year-old man was taken to a hospital, where he was pronounced dead.
The State of New York's Attorney General's office opened an investigation into the deadly shooting. 
So far, the 78-year-old man's identity has not yet been released.