NYPD chief faces disciplinary action for abusing authority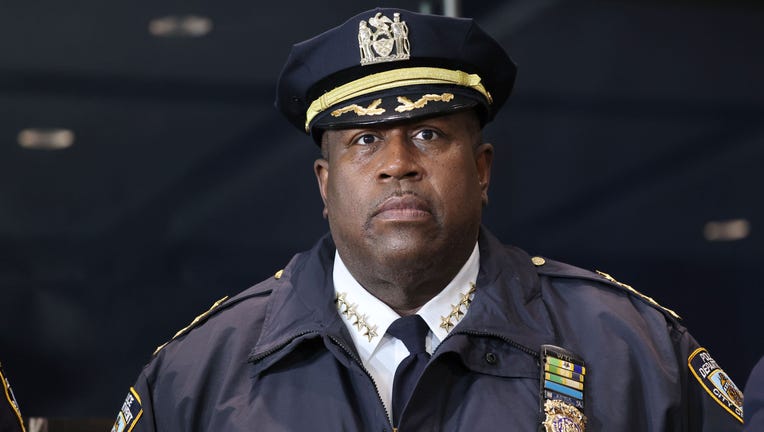 article
NEW YORK - One of the NYPD's most recognizable chiefs is in hot water.
Jeffrey Maddrey, the top uniformed officer in the department, faces punishment of up to 10 lost vacation days for what he is accused of doing on the night before Thanksgiving 2021.
According to the Civilian Complaint Review Board (CCRB), an independent panel that investigates police misconduct, retired NYPD officer Kruythoff Forrester chased three boys — ages 12, 13 and 14 — through the streets of Brownsville because they threw a basketball and broke a surveillance camera outside his family's storefront. 
According to the CCRB, Forrester was armed. One of the kids told Fox 5 that Forrester chased them for about seven minutes, and he feared that Forrester was going to shoot him.
RELATED: NYPD watchdog recommends discipline against 145 officers over 2020 protest complaints
A sergeant arrested Forrester and charged him with menacing. At the precinct, the retired officer asked that Chief Jeffrey Maddrey be called. Maddrey came to the precinct and ordered that Forrester's arrest be voided.
Now, Police Commissioner Keechant Sewell is recommending that Maddrey be docked 10 vacation days. He will fight that proposed punishment at an upcoming department trial.
An NYPD spokesperson said that the department "doesn't comment on open disciplinary matters." 
Mayor Eric Adams has expressed his support for Maddrey.