NYC subway vigilante John Rote posts bail, returns to apartment in Queens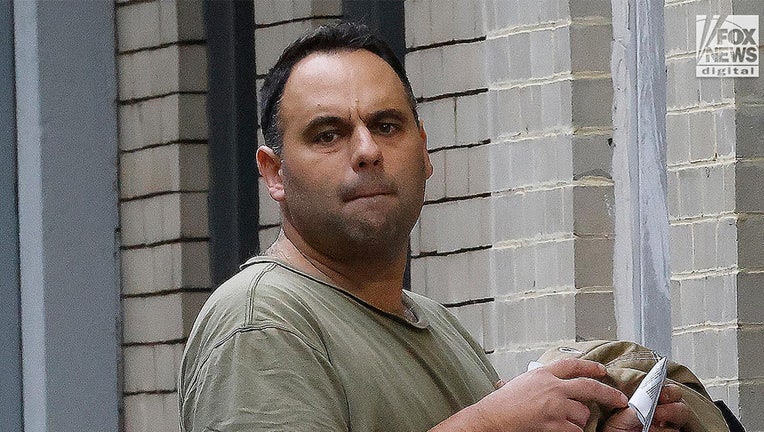 article
NEW YORK - EXCLUSIVE: ASTORIA, N.Y. – An alleged subway vigilante in New York City accused of firing a warning shot on a Manhattan platform and scaring off a would-be mugger, has posted bail and returned home.
John Rote arrived at his Queens home around 10 a.m. Friday. The 43-year-old is originally from West Virginia, according to prosecutors, who charged him with criminal possession of a weapon, a class C felony, and misdemeanor menacing this week in connection to the incident.
He was arrested Wednesday evening after saving a 40-year-old woman from a robbery in progress on a busy subway platform near Rockefeller Center. Police alleged he fled the scene and ditched the gun.
Rote overheard Matthew Roesch, the 49-year-old homeless mugging suspect, demanding the woman give him money, or he would steal her purse, according to authorities.
Prosecutors requested $10,000 bail or $30,000 bond.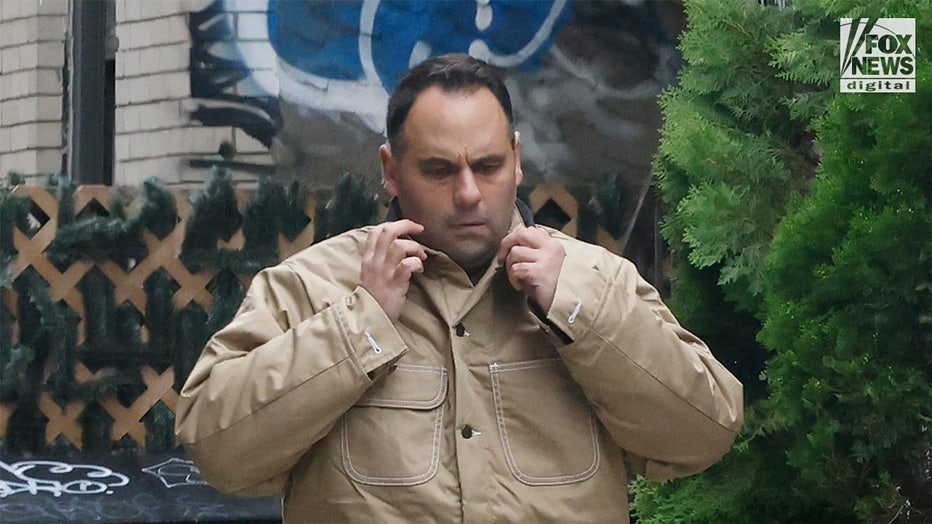 John Rote returns to his apartment in Queens, New York, on Friday, Nov. 10, 2023. Rote was released on bail after being charged with crimes related to allegedly discharging a gun in the subway to thwart a would-be mugger on Tuesday. (Kevin C. Downs f
"Although [Rote] has no criminal history, [he] is observed on video shooting a silver firearm on the subway platform," Manhattan prosecutors wrote in a bail application. "After firing a round on the platform, the defendant fled the scene and disposed of the firearm."
They also noted his out-of-state ties to his West Virginia hometown. The judge set bond at $10,000, and Rote was released Friday morning.
He told journalists he could not comment and went for coffee nearby.
According to the criminal complaint, police obtained surveillance video showing Rote arguing with an unnamed man – believed to be the suspected mugger Roesch – before he pulled a silver handgun out of his backpack and fired at him on the 49th Street NRW subway platform.
There was also a bystander present, the complaint states. There were no injuries.
"I want to be clear: we don't tolerate this kind of conduct in NYC Transit, period," the city's top transit official, Richard Davey, said in a statement after Rote's arrest. "Once again cameras recorded a perpetrator, and we are grateful the NYPD made an arrest within hours. Thank goodness nobody was hurt here – but what occurred was outrageous, reckless, and unacceptable."
Rote is due back in court on Nov. 14.
Transit crime in the city has declined by 3.6% so far this year after surging during the coronavirus pandemic and anti-police protests over the death of George Floyd in Minneapolis. They are 29% higher than they were in 2021 year-to-date, police statistics show.
Some of the attacks have been particularly brutal, with dozens of incidents of travelers being shoved from behind in front of moving subway cars.
Last month, police arrested Sabir Jones, 39, after he allegedly pushed a 30-year-old woman into the side of a departing train at the nearby 53rd Street and 5th Avenue subway station. She suffered life-threatening injuries. He is a repeat offender known to police as suffering from mental health issues.
Over the last two years, 37 people have been shoved onto the subway tracks, according to FOX 5 New York – including the fatal 2020 shove of 40-year-old Michelle Go at the Times Square subway station.