NYC royalists crowd British pubs to celebrate the coronation of King Charles III
NEW YORK - While many New Yorkers slept around 5:30 Saturday morning, the city's anglophiles donned their fascinators, brought out their British flags, put on their crowns and yes even sat in the company of a King and Queen.  
"Um, do I love their royal family? um they're okay." 
A full English breakfast of kedgeree, Yorkshire pudding popover and fried eggs was served at Jones Wood Foundry on the Upper East Side, where ex-pats were wishing they too were inside Westminster Abbey.  
"We couldn't make it to London this year, but we figured we're going to go all out," said an attendee.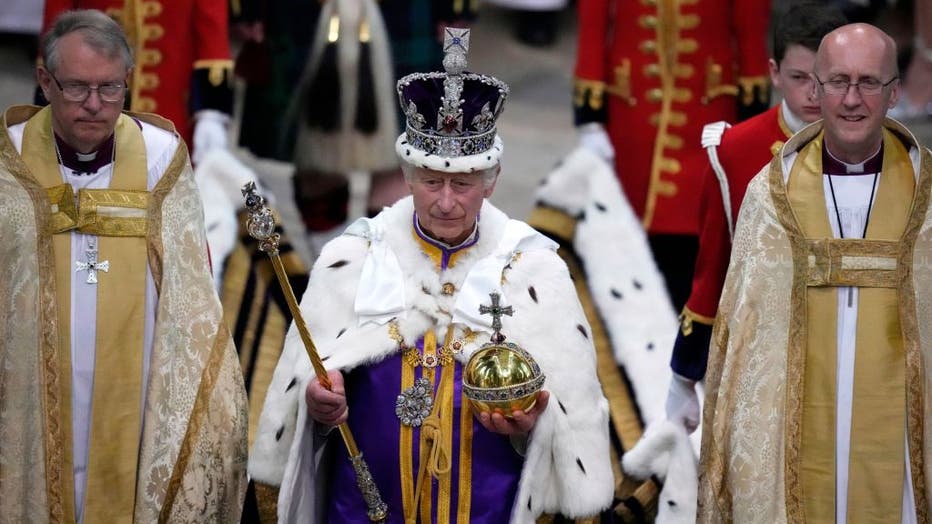 Britain's King Charles III, wearing the Imperial state Crown and carrying the Sovereign's Orb and Sceptre. (Photo by Kirsty Wigglesworth / POOL / AFP) (Photo by KIRSTY WIGGLESWORTH/POOL/AFP via Getty Images)
It was an upscale affair hosted by His Majesty's Consul General at Lincoln Center's David Geffen Hall--with pastries, pudding and champers, the crowd putting on posh attire as Charles and Camilla became King Queen.  
"And that there is kind of pride, British pride, half American, half British pride," said one partygoer.
People attended watch parties for the history, the culture and pageantry, but some did admit that what they're looking forward to is the celebrity, the fashion and to see who's attending and who's not attending.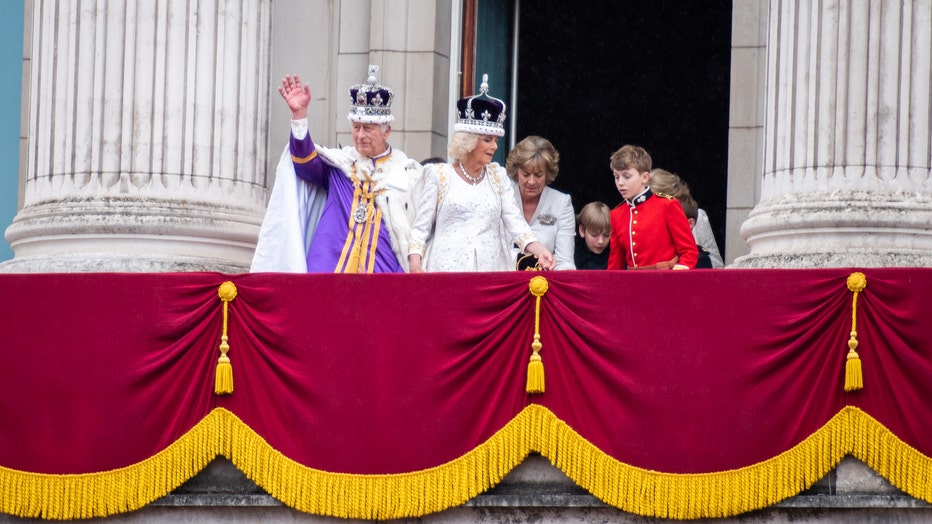 King Charles III and Queen Camilla on the balcony of Buckingham Palace wave crowds after the coronation ceremony. (Photo by Loredana Sangiuliano/Anadolu Agency via Getty Images)
"It's the Royals," said one partygoer, "and there's all of these television shows that have been made about the Royal family, and so people are really invested, and they really care." 
"I think that everyone likes to connect to something that they're proud of," said Jason Hicks, Chef Owner of Jones Wood Foundry. "And I think that this is giving them that ability to connect to it. It's kind of like a day off from reality."