Cyclist rally calls for safer streets amid record NYC-wide bicyclist deaths
NEW YORK - Hundreds of cyclists packed into Union Square park for ride Wednesday night in unity to city hall rallying for safer streets in New York City.
"We love it but at the same time it's so dangerous," said Tracey Hinder, a city cyclist. 
Hinder's among the hundreds demonstrating, fueled by frustration surrounding other cyclists – people she knows and loves, hit by drivers.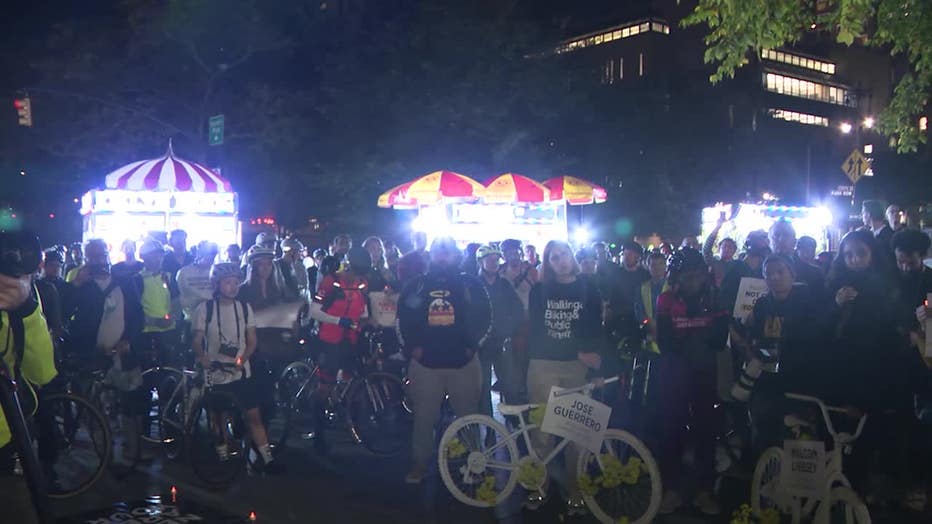 "These injuries and deaths for the most part are completely preventable," she said. 
She, as well as organizers of Transportation Alternatives, believe the city can take stronger measures making cyclists more visible for drivers – advocating to prevent more cyclist deaths amid a record high this year. 
Twenty-six ghost bikes and helmets spray-painted in all white represent people who've lost their lives while riding a bike in New York City.
For many people who came out, the symbols are personal.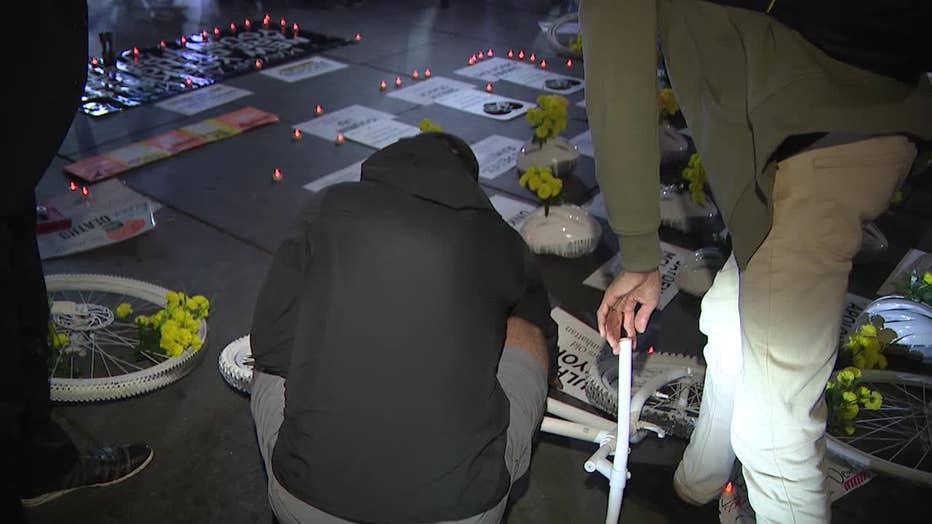 "He was special. He was a light, he could light up any room he walked in," said Deja Daniels. 
Her nephew, 16-year-old Jaden McLauren's life was tragically taken six months ago while putting a Citi bike away at its doc in Queens.
"Everybody's outside rallying. Looking for change, looking for laws to be created looking to hold our mayor accountable, our district attorney accountable," Daniels told FOX 5 NY.
It's a similar story for Tanisha McLean, mourning the loss of her father, 56-year-old Emmanuel Patterson, who was run over by a box truck and killed last week in Brooklyn. 
"We want Mayor Adams to do what he needs to do to make the stress safe because look at all of these people. There should not be this many people who are not here anymore," McLean said.
"The levels of fatalities are record-breaking levels, and they're all occurring Mayor Adams streets. He has the tools to keep us safe, and he's not using them," added Danny Harris, the executive director of Transportation Alternatives.