JASA: Seniors are using their golden years to tap into art
NEW YORK - Scanning the room at this JASA facility in the East Village, you'll find so many different kinds of fine art. What you cannot see is the age or skill level of the artist.
"I never really considered myself an artist, although I used to sketch, draw, paint," offered artist Randy Daughtry.
All of the art was compiled by a 55-and-over crowd, using their golden years to tap into their inner artist.
"I never considered myself a great artist, but at my age now, I am a Picasso! I'm famous!," chuckled artist Iris Franco, a singer by trade, now dabbling in charcoals. "It feels marvelous!"
Iris and Randy honed their skills as part of JASA's seniors art program.
JASA offers a variety of programing all around the city and some, like their art classes, are a kind of continuing education.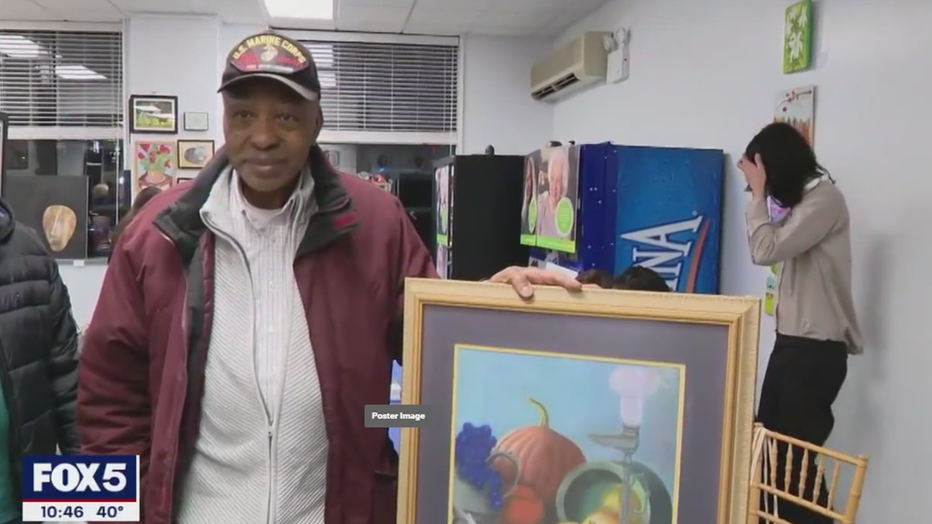 For some artists, it has allowed them to show off a longtime hobby. For others, it's opened up a whole new life, post retirement.
"Now, at my age, I went back to school, and I'm getting a major in art...Something I always wanted to do. What I'm going to do with a degree, I don't know, but have to," Iris said.
Perhaps most importantly, it is putting a spotlight on an entire population often overlooked, undervalued and under-appreciated.
Until now.
"We still are worth something. We still can contribute. We are still valuable citizens," Randy added.
All the art is available on JASA's website, www.JASA.org. All proceeds benefit JASA.